 Jeans solve a lot of style dilemmas, we'll admit, but with all the variety out there,  it's time to widen the trousers net
Ugh, jeans, am I right? SO pedestrian. I mean, they're handy and all that, and cool, and handy (did I say that?) but there must be more to trousers style than damn denim.
Of course, there is. But we're so used to wearing jeans when it comes to style binds. Jeans and nice top for going out. Jeans and a shirt for brunch. Mom jeans for an upgrade. Flared jeans for some Victoria Beckham vibes. Jeans are the potatoes of the clothes world; there's a type for every occasion. But today, let's step out of our comfort zone and into a fresh pair of threads.
Leather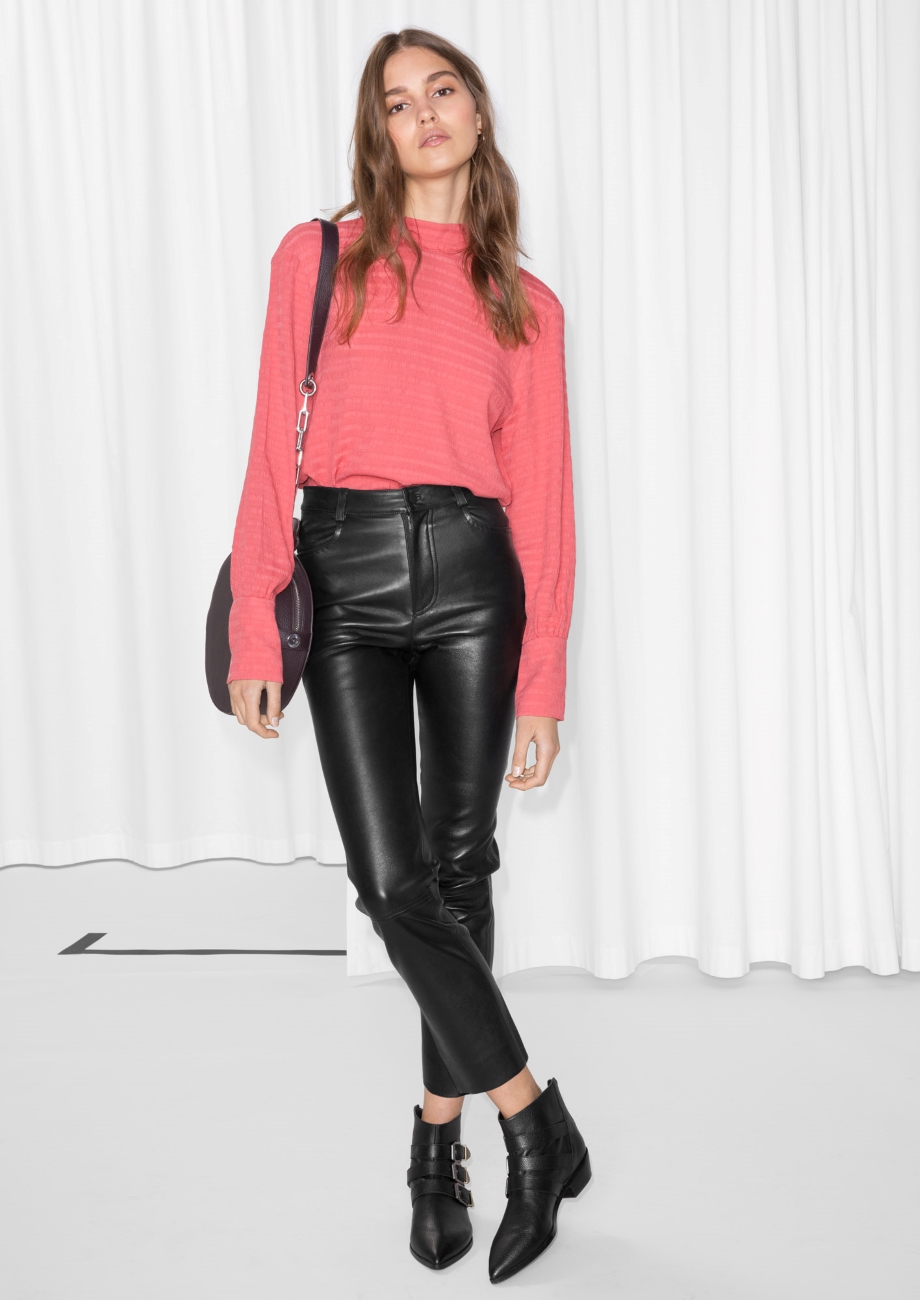 & Other Stories High Waisted Leather Trousers €295
Buy a good pair of leather trews, and you'll have them forever. Well, you'll have them until you begin to look like mutton dressed as lamb. Then, give them to your grandkid. Leather trousers are almost as versatile as the common jean, but they have an edge. There's a problem though. They're leather. If you're down with that sort of thing (not to mention the price), you'll need an alternative.
Pleather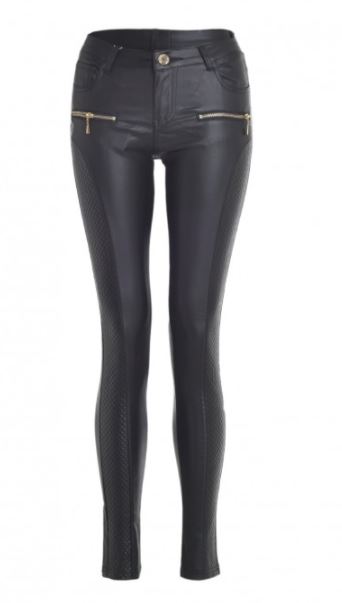 iClothing Kristy Wax Biker Trousers in Black €39.95
Cheaper, more biker-y and you'll look even more like Sandy from Grease.
Tracksuit pants as pants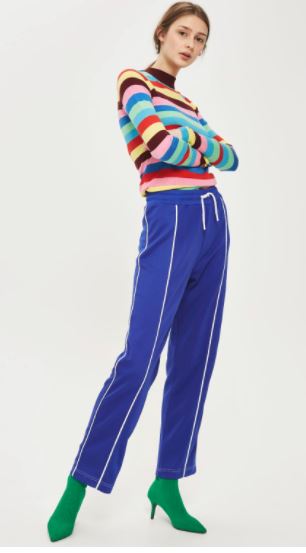 Advertised
Topshop Seam Detail Track Bottoms €42
Honestly, joggers and heels were 100% the definition of crazy person-wear, but then Kim Kardashian wore strappy sandals with Adidas rip-offs, and the fashion world turned upside down. It's no big deal now, but it's tricky enough to pull off and easy to look like you've stained your original pants and the joggers you're wearing came from some kind stranger's laundry basket.
Start easy and go with a style with a simple stripe.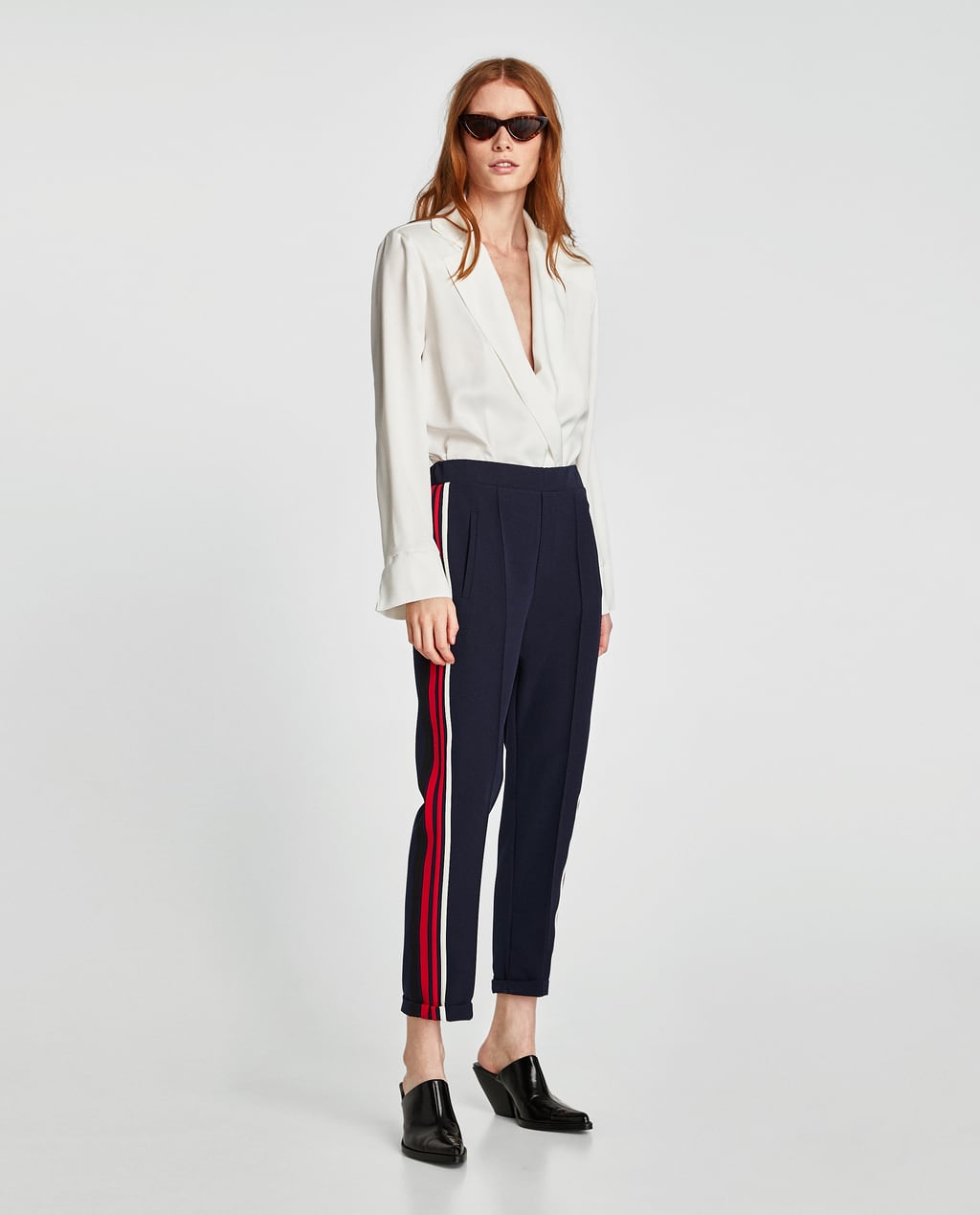 Zara trousers with multi-coloured stripe €29.95
Cigarette/suit trousers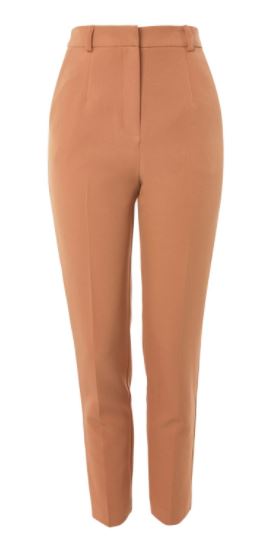 Topshop cigarette trousers €36
Both Audrey Hepburn and Marilyn Monroe wore cigarette trousers, so that's how cool and chic they are. The best thing is, you can wear them to work and out and look polished and put together for either occurrence. These days, you can buy suits in multi-colours, and I highly recommend you hop on that train.
Wide-legged pants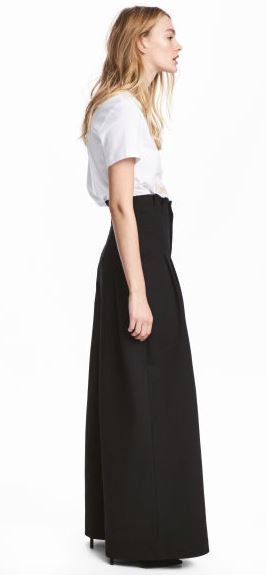 Advertised
Wear these, and you'll be the most stylish person with a naggin of vodka in their sock.