 Meghan Markle wears outfits that are every chic woman in waiting's dream
Remember Alicia Vikander's outfit from earlier on in the week? A camel coat, a white blouse, black skinnies and heels. A masterclass in effortless class, I said, and I still mean it. But then Ms Markle comes along and ups the ante.
Prince Harry and Meghan were doing the rounds again and delighting their legions of fans with their humble charm. Meghan - guys - Meghan even hugged someone. She's not supposed to do that sez the queen. But Harry and Meghan are humble rule-breakers. Not only that, but she cemented the fact that black and navy are actually sisters and not mortal enemies.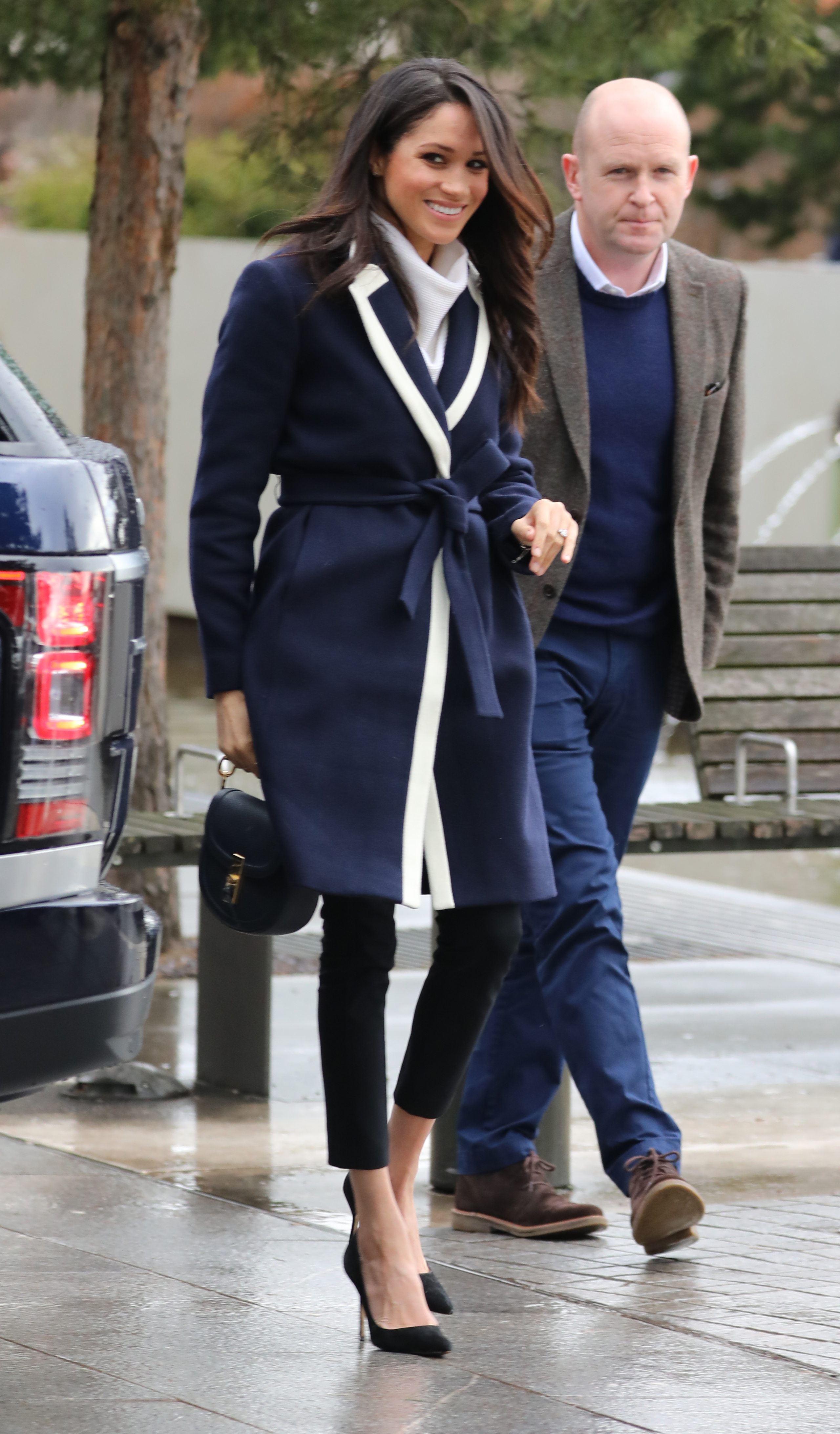 Her J Crew wool blend two-tone coat is already sold out, but if Meghan is your style icon, you can easily style what's under it. Black cigarette pants and black courts are easily come by - classic pieces, thanks, Meghan. My favourite part of her outfit is the high and wide-necked (or funnel neck) white jumper, which is harder to find on the high street, unfortch.
Advertised
This one, found on ASOS, will do the job nicely, though.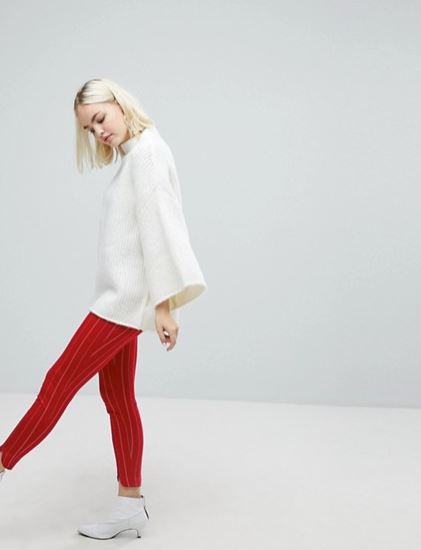 Monki High Neck Wide Sleeve Jumper €54.05
If you like Meghan's outfits and are pretty sure you want to model your look on her look and you're a bride-to-be, just wait till we see her wedding dress on May 19th.