 The pencil skirt is not just for work, it's for brunch, lunch, dinner and drinks too
The pencil skirt is not just for work, although it's almost impossible not to think of work when you contemplate wearing one. But, in actual fact, the pencil skirt should be one of the main features of your wardrobe. Styled right, it can be slimming and flattering, and it suits all body shapes.
It is hard, though, to ignore the uniform connotations. Ugly navy skirts in cheap material remind me of bank uniforms or Ryan Air. Granted, some people can look those types of skirts look amazing - it's all styling and confidence - but it's 90% easier to look like you're going to work.
Joan Holloway is the doyenne of pencil-skirt style - and her interpretation was very much suited to her workplace. But because her office was in 1960s New York, you could copy her style and wear it out to dinner. Whistle included.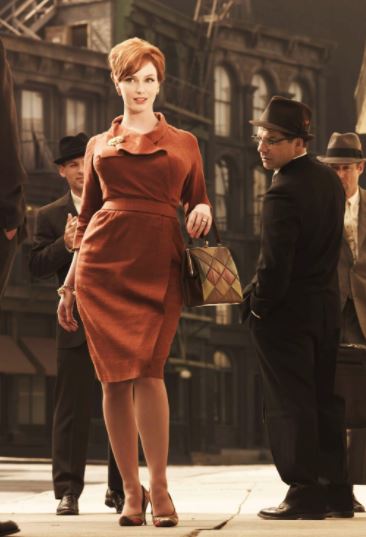 It's a classy look, but if you work in the corporate world, it still might be a step too far in the office direction. This season, pencil skirts are all over the shops, and the variety means yours doesn't have to look office-y at all. It's not as simple as not wearing a crisp shirt and sensible heels, though. But here are six ways to avoid the corporate look all together.
Midi / ankle-length
It's the 2018 way to wear the pencil skirt, but midi and ankle styles should only be worn with heels unless you want to look like a condom with legs.
Slit it
Pencil skirts can be restrictive and hard to jump in. Get a wraparound with a slit, and you can leap to your heart's content. You wouldn't do that in work, now would you?
Leather
Leather isn't a traditional office skirt material. Even if you wear it with court shoes, a leather pencil skirt looks cool.
Advertised
Make a Statement
Play with prints, texture and colour for a not-at-work vibe.
Choose your shoes
Don't wear office shoes. Wear funky high-heeled boots. Platforms and socks. Converse.
Unexpected tops
Pencil skirts tend to be tight, so wear a loose top. Logo t-shirts will look great when it's warmer. Oversize jumpers will add instant coolness.
Let's shop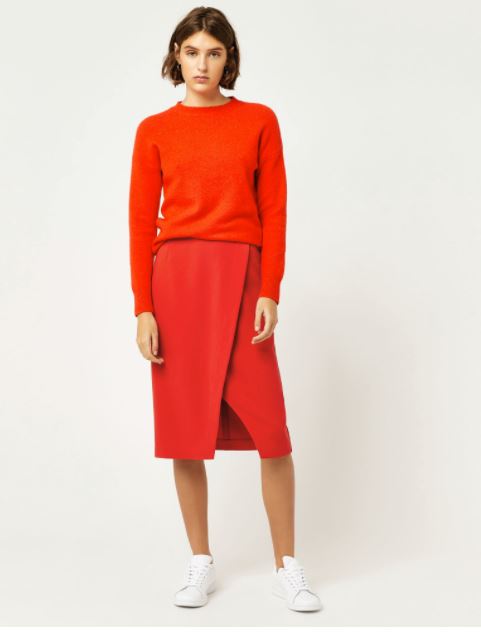 Warehouse Wrap Pencil Skirt €51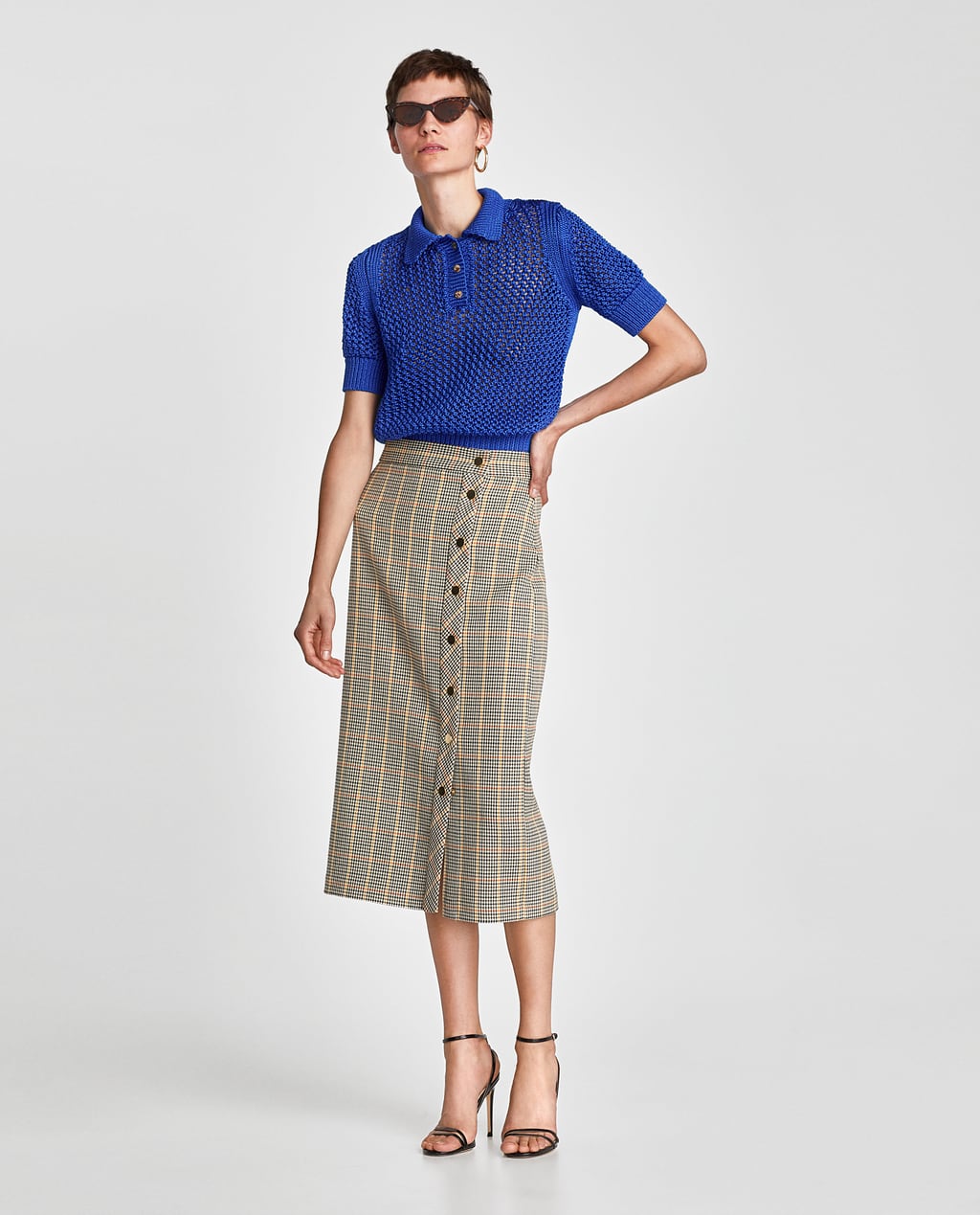 Zara Checked Pencil Skirt €49.95
Advertised