 Pippa O'Connor is becoming the ultimate Irish style trendsetter. Everything she wears is gold.
Her style is so accessible; anyone can copy it, making her Ireland's answer to, dare I say it, Kate Middleton. Pippa O'Connor - Irish style royalty?
Yesterday, at Littlewood Ireland's V by Very AW16 fashion show, Pippa wore head to toe V by Very and, as usual, she looked incredible. Her shoes were amazing, her string necklace is the way to accessorise right now, but the key piece is that leopard jacket print bomber jacket.
We've said it before, we'll say it again, leopard print is the easiest way to bring an otherwise simple outfit to further heights. Have nothing to wear? Of course, you do! Bang on black skinnies, a black top and some heels, and just throw on that leopard bomber. Perfect, cool going out ensemble, done.
Advertised
Another good way to use leopard print is on your feet. A pair of leopard print heels or boots with yet another black outfit takes it from bleak to break-out. We're sure Pippa has a great pair of leopard shoes in your fashion arsenal. If you don't already own any, we've found this really cute pair from River Island. They cost €40 and have a low enough heel that you could run around town all day and night and still be comfortable and chic. Just don't wear them and the bomber at the same time!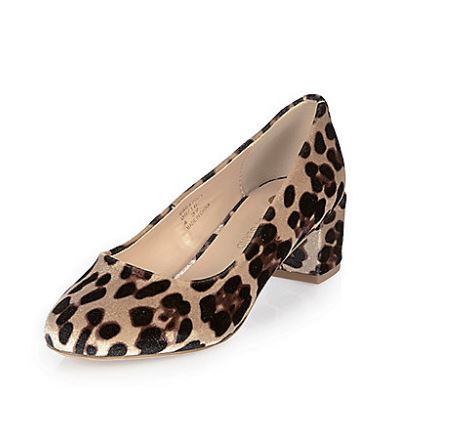 You can pick up Pippa's bomber on Littlewood Ireland now, but be quick about it; when we say they're selling out fast we mean it.
Pippa has released a book Simple Tips to Live Beautifully. To get your hands on a copy, head on over to our Facebook page where we are giving one away!