 There's an unwritten rule that bridesmaid should wear full-length gowns. And it shall remain unwritten because it's nonsense
Your wedding location for sure has an impact on the dress code. You wouldn't wear a Kate Middleton style gown to a beach wedding or, eh, a bikini á la Pamela Anderson to a church do in a country village. I had a city wedding, and the urban chic 'theme' helped me in making lots of decisions, like the drinks we'd serve (wine) and the flowers (I forget). And I decided on mid-length sparkly dresses for my bridesmaids.
I thought it worked.
You don't have to choose 'traditional' dresses for any type of wedding. And on the other hand, you can, of course, choose a 'traditional' dress for a city wedding. But I think an urban wedding gives more opportunities and a wider variety of dresses to choose from.
Advertised
Bridesmaid dresses can be expensive; buying them off the high street can mean easing pressure off the old budget, too.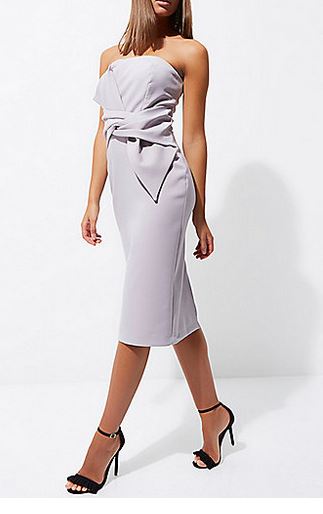 Wouldn't this look cool on a city wedding bridesmaid?
It comes in two other colours, too.
Advertised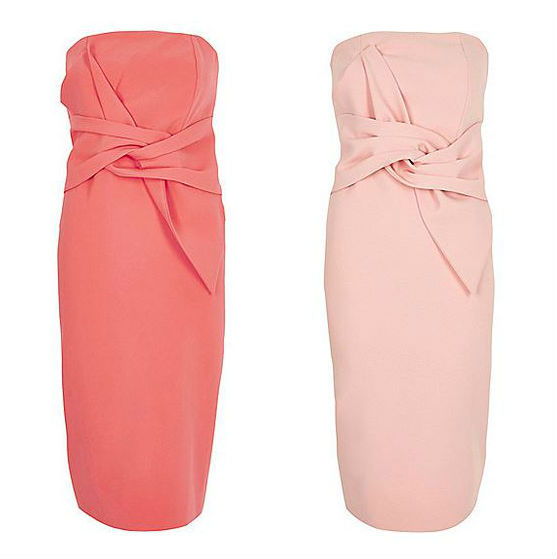 Simple, elegant and your 'maids will definitely be able to wear them again. Just add heels, a bouquet, and a stylish chignon.