 The River Island pyjama top you could totally wear out and about
These days, the line between night and day wear is blurred to the stage that it's not a line at all, they're just basically the same thing. Nightdresses are going out dresses; your old t-shirt becomes a bed shirt. I wouldn't use a trench coat as a dressing gown, but for the most part, clothes are clothes.
Now, you can tell when those bottoms that woman in the shop is wearing was definitely designed for bedtime by the fluffy material and the sleepy teddy print, but you could wear this River Island pyjama top to brunch no bother.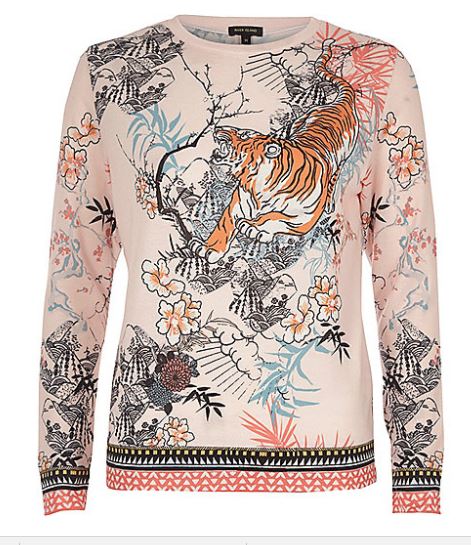 Advertised
There's something Kenzo-esque about it (that'll be the tiger), but wouldn't this look good with a pair of jeans and plimsolls? A spring meets summer easy, breezy ensemble, and when it comes to bedtime, you just perform your under the top bra-release act, slip on the matching bottoms and hop into bed!
River Island pink tiger print jersey pyjama bottoms €25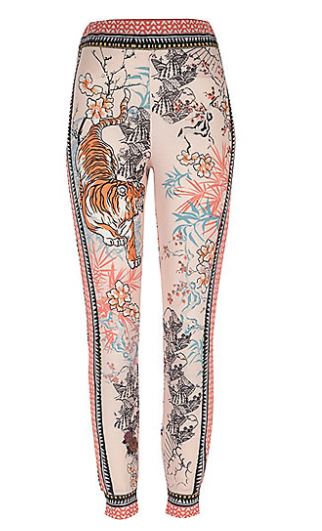 Now the questions is, would you wear the PJ bottoms out and about? Because they kind of remind us of trousers you might wear to a foreign clime when your legs are too sunburned to be displayed in public. Anyone with us?