 This Mango dress is not only date night material; you will definitely wear it beyond V-Day, too
Valentine's Day is almost upon us - but you knew that already, didn't you? I've already found loads of dresses to wear and gifts to buy (or hint at) and nice things to do to prepare for date night. But there's one more thing. This dress. Found in Mango, this gúna is simple without being boring, and that makes it oh, so versatile.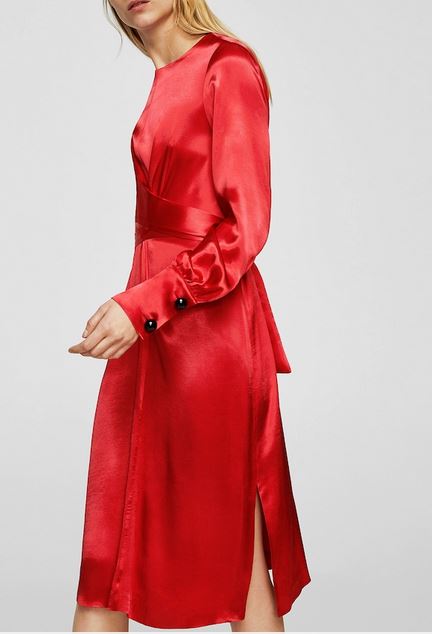 Advertised
Mango wrapped satin dress €59.95
Red is a colour that many people avoid because it's so, well, colourful, but in fact, it probably suits you. If you're not afraid of standing out of the crowd in an elegant, graceful way, this is the perfect way to do it.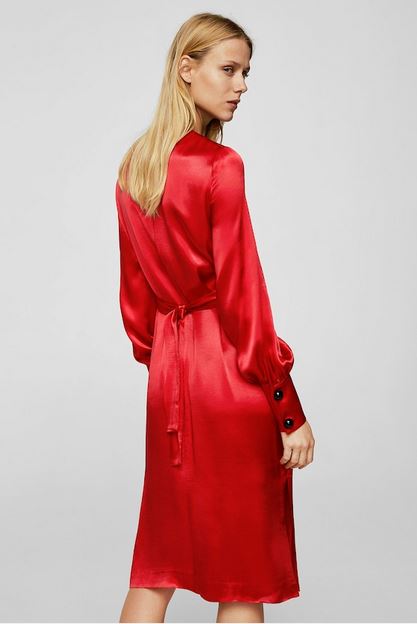 The cut is classic, yet it looks modern, and the blousey sleeves are a lovely detail, and one that gives the dress a vintage feel and makes it seem more expensive.
Wear it to work, and you'll be counted as one of the best dressed in the office. Wear it on your date and your paramour will see a refined but foxy ladee. Wear to drinks with the girls and everyone will be asking you where you got it.