 We thought it would die out in 2019, but this boot trend is going nowhere. In fact, it's going to be everywhere this summer.
It was one of the biggest shoe trends last year - and it's big this year, too, for good reason. The white Western-style boot started life on Instagram where influencers wore it all over the place. It became the coolest piece of footwear on the platform, seen with leather trouser outfits, prairie skirt outfits - basically all the outfits.
It made it to the high street, eventually arriving in Penneys - and the last time I checked, a fetching low-heel version was on sale there for next to nothing. And that's what put me off buying them. If they were on sale in Penneys, doesn't that surely mean the death toll is a-ringing?
This beloved Penneys boot is back just in time for spring!
Apparently not, since they're back in for the new season in numerous stores. It looks like the coolest feet will be clad in them again this summer - so it's good news if you bought them last year. For those of us who didn't, here's our pick of the best on the high street. Let's hope this is a sign that the white Western boot is the new black Chelsea boot and we'll be wearing it for seasons and seasons to come.
This is the late '90s shoe trend that's going to be massive this summer.
Topshop
Advertised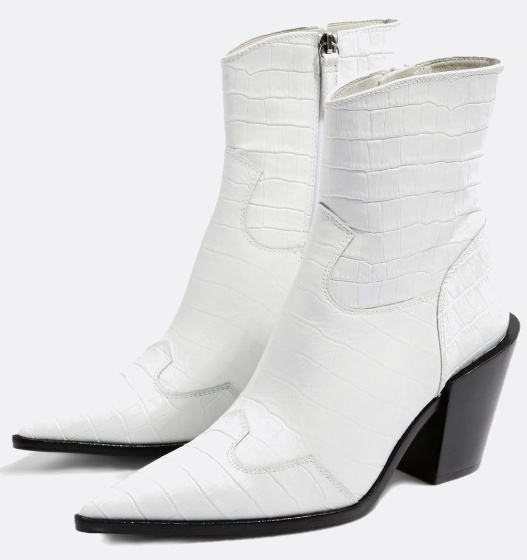 & Other Stories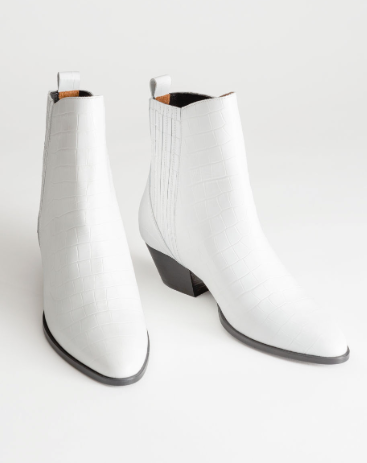 Croc Embossed Low Cowboy Boots €149
Zara
Advertised