 It's a piece anyone can wear regardless of age, body type or generation. You can dress it up or down, wear it to work or play. We are 100% lusting over midi skirts right now.
The midi skirt I want is one I owned when I was 11. You probably had the same one: black with a print of tiny white flowers and buttons all the way up the middle. I wore mine with school shoes and a bodysuit and one of those floppy hats that were all the rage c. Confirmation 1997. While the skirt was special occasion wear for Primary School children of the late nineties, it came from the grunge scene, where people wore it with Docs and loads of black eyeliner.
I still love the button down style, but this season, a lot of versions have slits, which are great for showing a bit of leg. Perfect for those of us who are short of pin - and those of us who are not! Pippa O'Connor wore a gorgeous example to her fashion factory over the weekend, a leopard print lovely from Rixo (borrowed from her sister).
It's £215 on the Rixo website but if you prefer to shop local, this one in the same style but different print is available from Brown Thomas.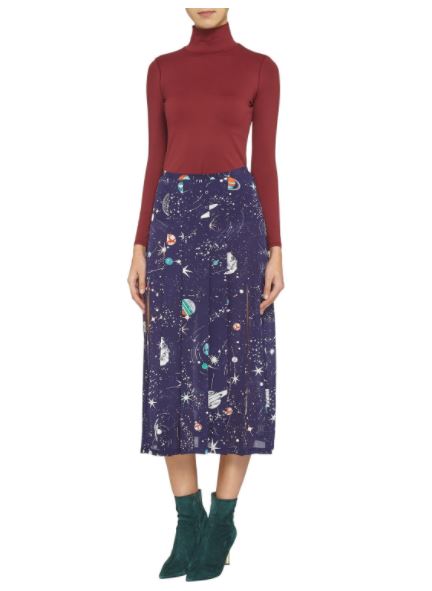 Rixo London Georgia Midi Skirt €245
You can definitely count on & Other Stories to have a few good options.
Advertised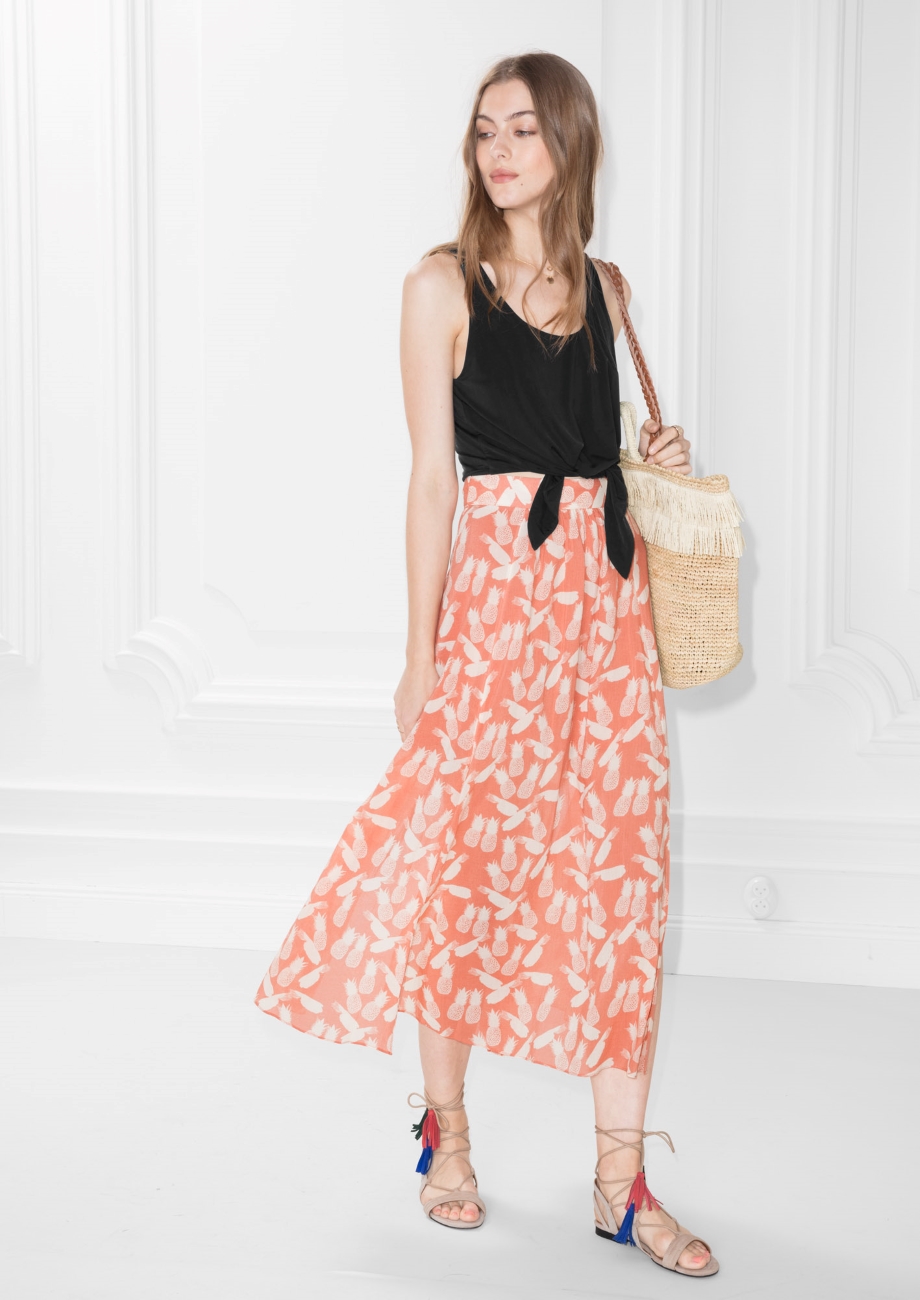 I love to wear midi skirts '70s style, with knee-high boots, but many of the versions this year are made for summer. Flat shoes like plimsols will go well.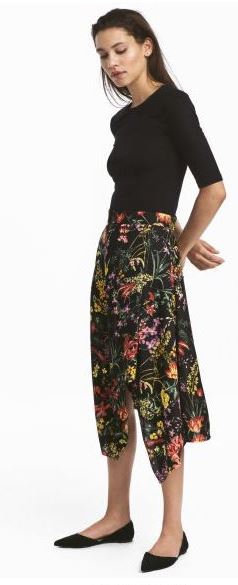 But they're not all summery, and the shoe choice is variable.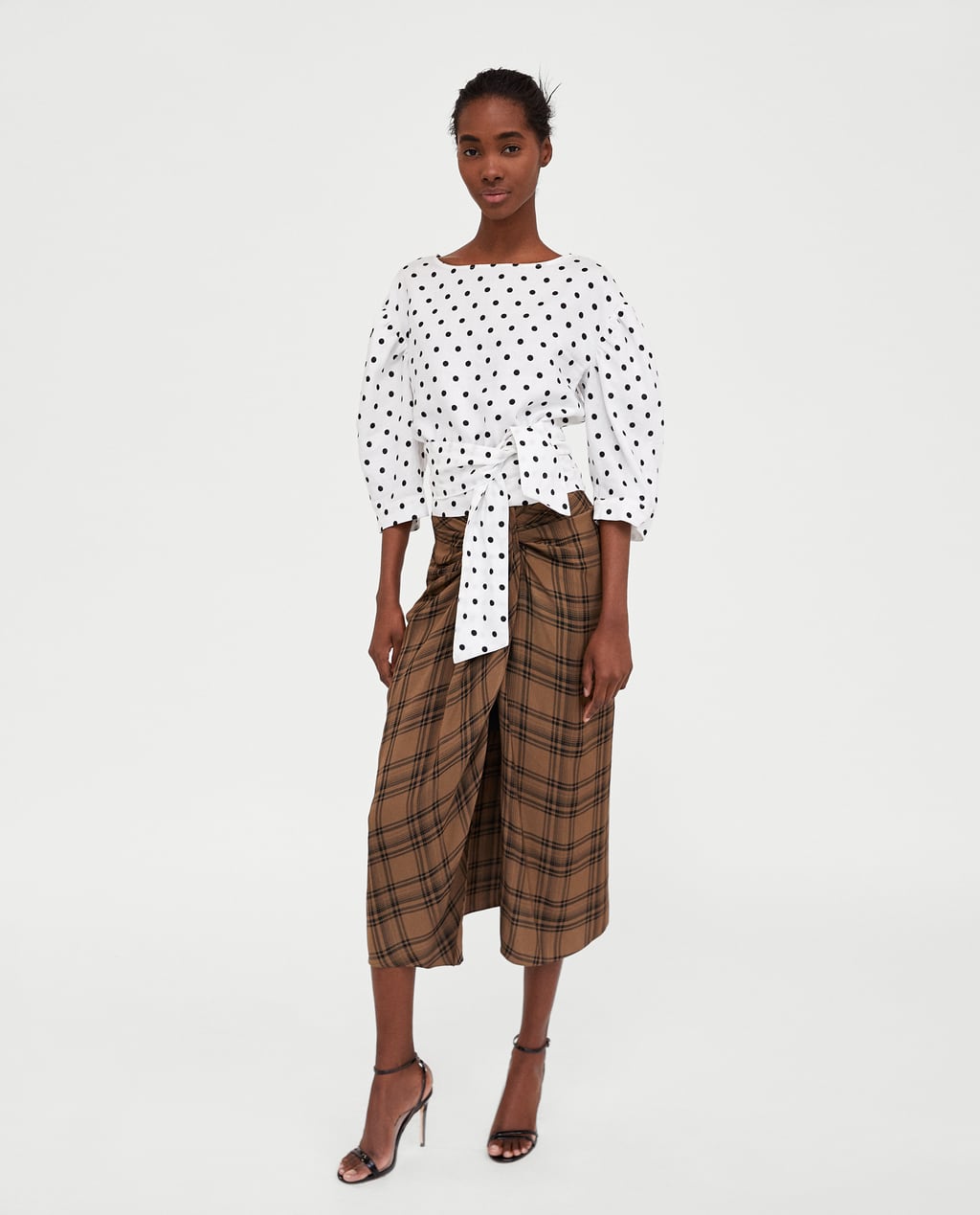 And some are on sale!
Advertised