 I popped into H&M's flagship store on Dublin's College Green last night. Actually, I didn't just pop in, how could I when it's almost three floors high? Till yesterday, I hadn't realised how bloody big it is except that I had time to kill so I decided to explore.
I didn't buy anything; not for lack of choice - there are some beautiful pieces in there at the moment - but H&M is fast-fashion to me. Don't get me wrong, almost 100% of my current wardrobe is made up of high street clobber, and fast-fashion is great when you want to keep up with the trends, but as I inch further and further into adulthood, I want that to change. The only thing is, I don't have the budget to upgrade.
That is why I am SO excited, like as excited as a Beatles fan getting a selfie with Paul McCartney, that & Other Stories has found a new home on Grafton Street and will be setting up shop in autumn.
& Other Stories is part of the H&M family and its sophisticated sister COS lives here too (in BT2 and on Wicklow St, Dublin). H&M is the young, fun one that likes to hang out with everyone and have a good time; COS is the refined one who probably lives in a minimalist loft and knows her wine; and & Other Stories is the sister who loves fashion but doesn't love to be defined by it.
I visited (oh, this was no 'pop in') the & Other Stories store in Copenhagen, and I was like a Kardashian at a fan conference, but swap basking in glory for lusting all the clothes, shoes, and accessories. The ethos of the brand is well-designed pieces for women who genuinely love fashion but who may not have the budget for it. Tick and tick.
Not many people know this but & Other Stories ships to Ireland. I have abstained from doing any online shopping because it's an addiction for which I am currently in recovery for, but I had a sneak peek of the offerings, and these are some of my favourites. You'll get a good idea of what to expect with these beauts. Take note: the clothes are all beautiful but the bags, accessories, and shoes should all get attention too.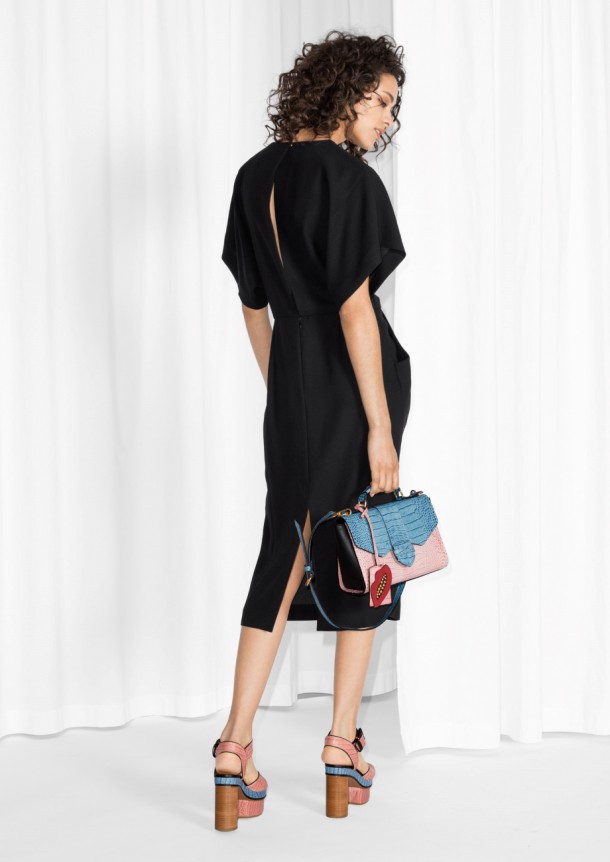 New Moon Print Silk Blouse €85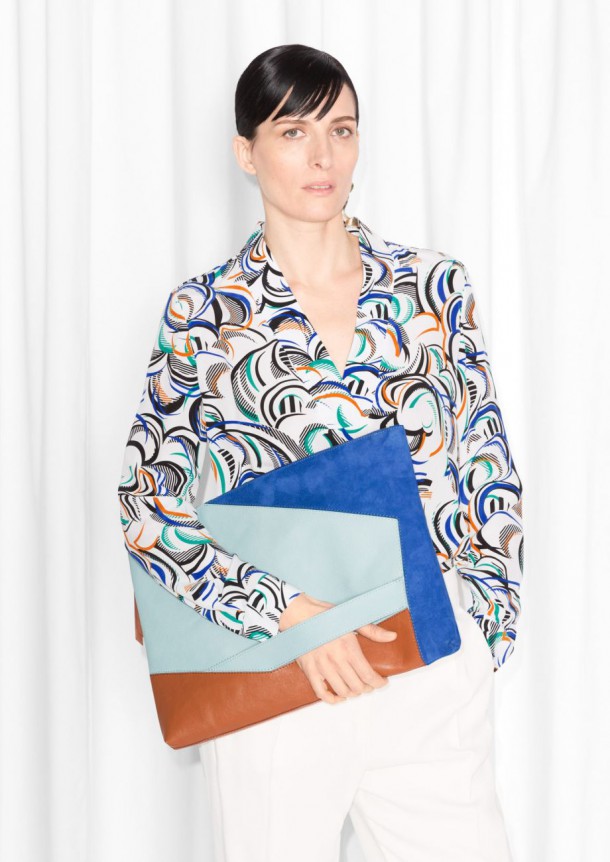 Advertised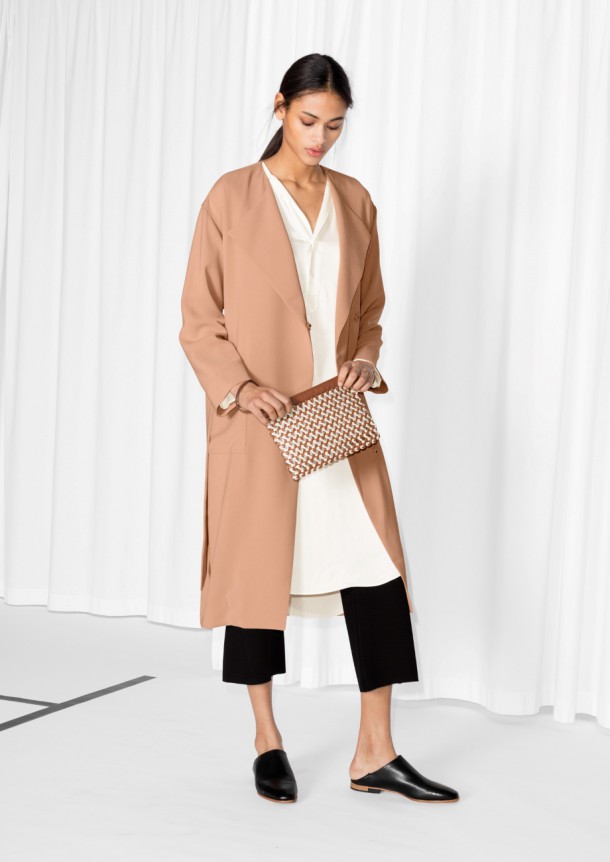 Embroidered Pleated Dress €95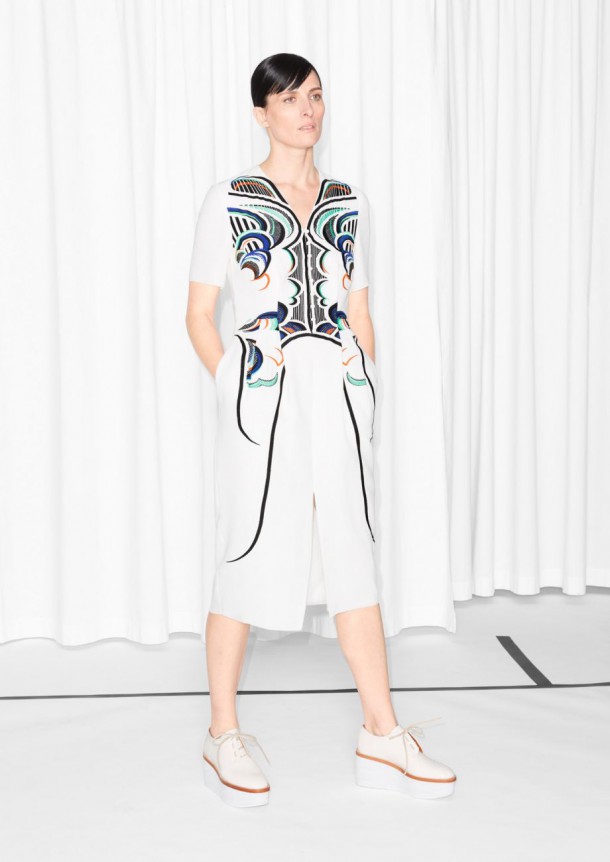 Guys, this scarf...
Tigress Print Silk Scarf €55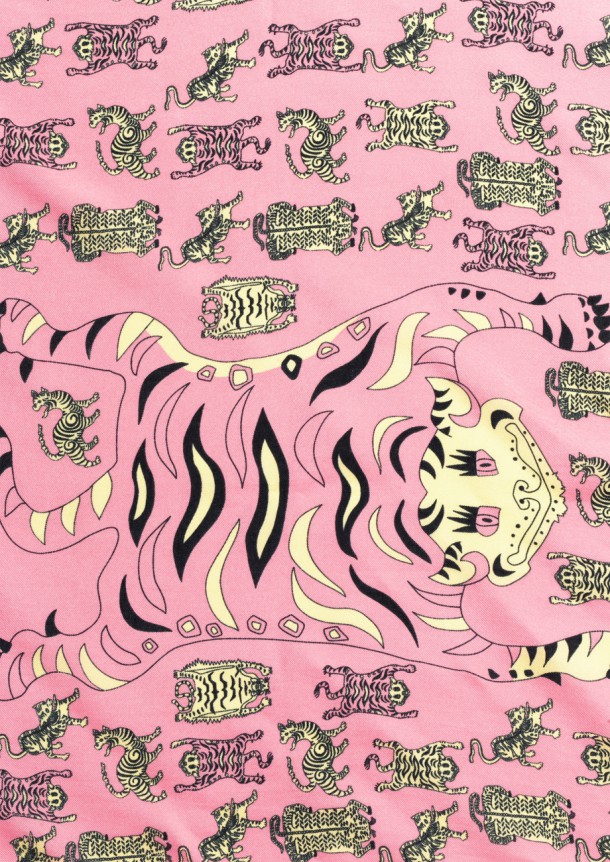 The store has got even more clout now that design house Rodarte has come on board. If you know Kate and Laura Mulleavy's brand, you'll know why the collaboration makes sense. The '70s inspired, accessible collection arrives in stores this month so they may not make it to Dublin, but keep an eye out online.
Advertised
Does this store look like somewhere you would like to shop in? Has your style evolved recently? Are you prepared to spend a little more on pieces these days?