 Being a wedding guest is hard work, especially when you're in your 30s, and you have one to go to every second weekend.
Since it's October now, there's a good chance that you have some sort of 'occasion' coming up. Maybe it's a hen party, maybe it's a school reunion, maybe it's your work Christmas party (there, I said it) or maybe it's a wedding. If it's coming up soon, I'm guessing that you could be having a quiet case of the panics. Even though the shops are full of really lovely stuff for autumn and the mid-season sales are on, I've had a look around, and there's nary a going-out dress to be seen.
I like to prepare my wedding guest outfits a good bit in advance, especially if I am buying something new, which, as it happens, I always do. But, I always get my wedding guest dresses from ASOS or the high street, so that's ok. At the same time, I couldn't possibly get my outfit the same month as the wedding because that would be financial madness. I've been known to buy wedding guest dresses in the sales when I don't even have a wedding to go to, just in case. (I'm in my thirties; a wedding invitation always comes). But I find choosing an outfit for a wedding is a bit like naming a child. Like how you don't quite know what to call it until it arrives, you don't know what to wear until you know the tone of the wedding. And if it's going to be raining or not. Because of this, you need a failsafe that will suit different types of weddings and can be worn at any time of year.
This dress from Mango is that dress.
Advertised
Mango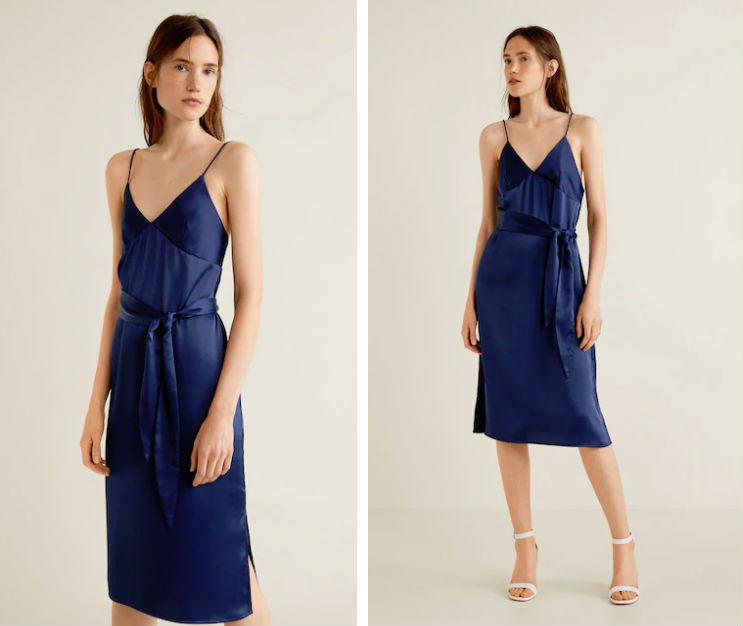 The colour is all-season appropriate, and it's delicate and flimsy in a good way. The satin material makes it look a little more luxurious. It's not plain, but it's simple enough to allow you to style it numerous ways so you can wear it multiple ways. You might have to go braless with it, but weren't we all supposed to burn them in the sixties?
If for some reason, this doesn't do it for you, I've come up with a couple of alternative options from the slim pickings.
H&M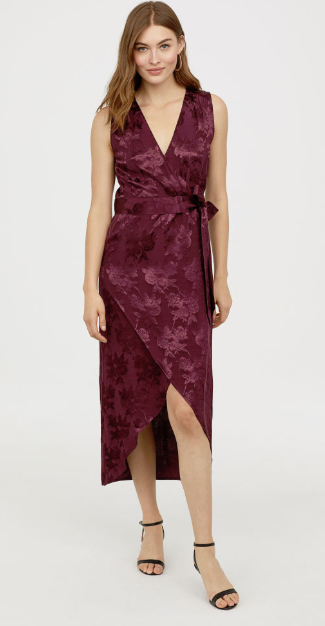 Zara