 The military style jacket from the new Littlewoods Ireland V by Very collection that everyone will be wearing this autumn - including us
If you were following our Instagram stories yesterday evening, you'd know that we were at the Littlewoods Ireland V by Very show in the Smock Alley Theatre in Dublin
As well as a short and sweet but sensational fashion show (just the way I like 'em!), Littlewoods Ireland had some items from the new V by Very collection on display. And everyone went mad for this jacket. We were asked what our top three items from the 'wall of style' would be and almost everyone I spoke to had this jacket at one or two.
The military style is totally on trend, but it also reminds me of one-half of a 1990s power suit. Which is nothing but a good thing. The clothes your mother wore when you were a young 'un are the biggest thing in style right now. (Ask Olivia Palermo.)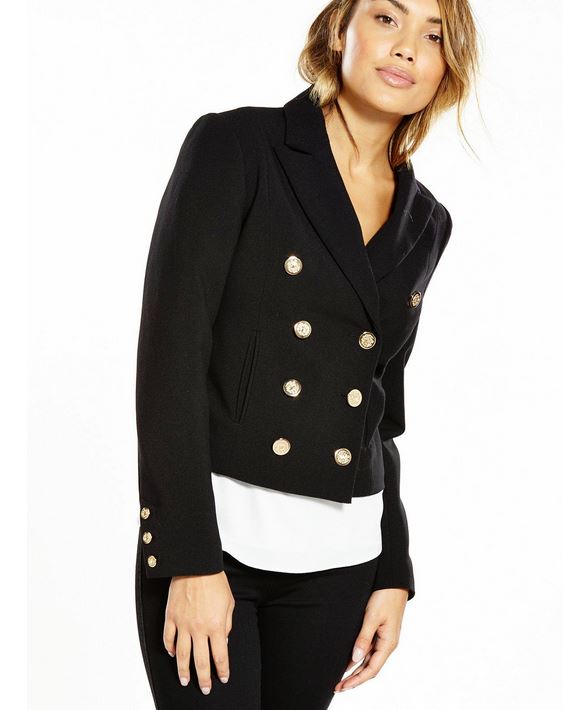 Funny that so something so relatively simple could be everyone's fave.
Advertised
I will admit though, that the jacket was my number two. My first choice from the wall is this dress that I'm getting and wearing for Halloween and all Christmas long.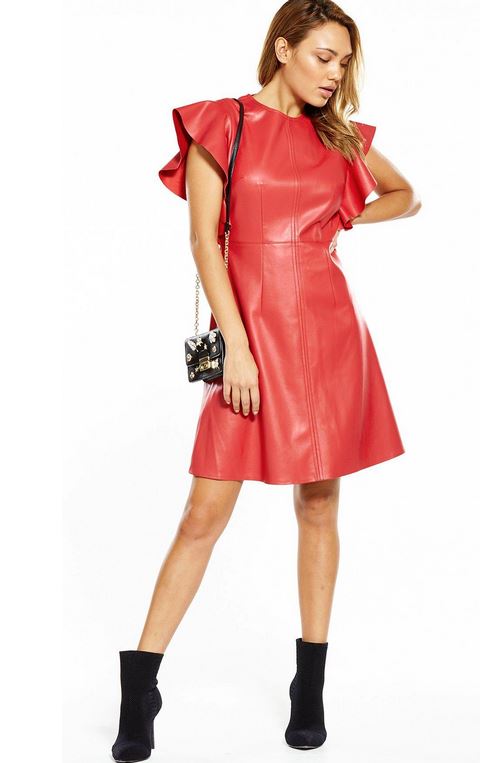 Two other dresses that weren't on the wall but were in the show and looked so good on the catwalk were these: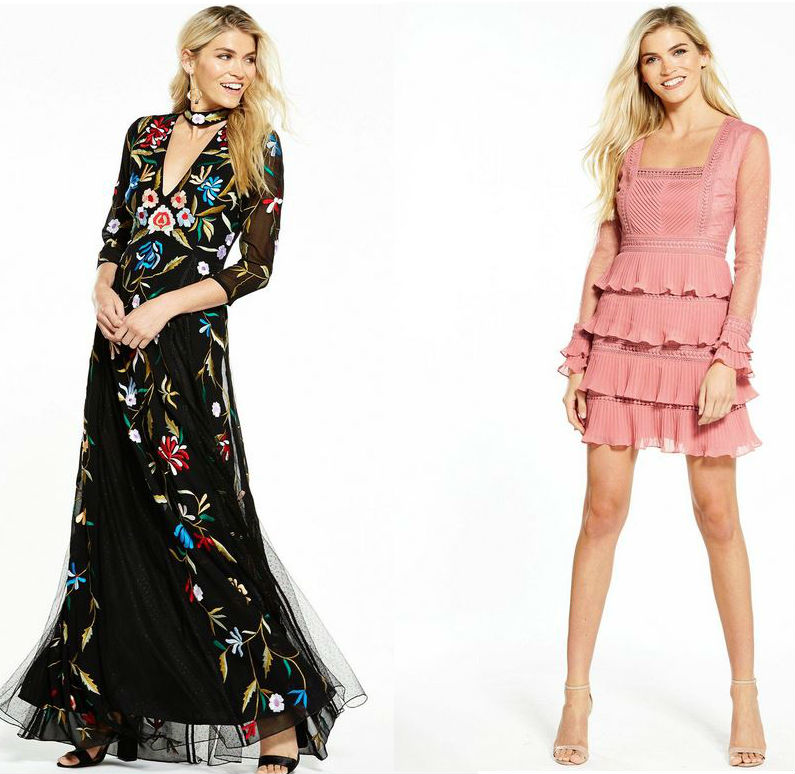 Advertised
Last year, everyone bought the green, military-style parka that Pippa O'Connor loved. This season, we think the new military style blazer will be even more popular.