 It's that time of year again.
Yes, it's the day when Hallmark rakes it in, demand for roses on Grafton Street soars, restaurants have "special" and over-priced menus, and flustered boys and girls run around the shops after work for a last minute gift for their other half. It's Valentine's Day.
And this year it's on a Saturday. Now, we all love a little celebration, and if you are planning something "rosemantic" with your partner, then we would like to share our Valentine's Day style guide so you can get a nice look for less. And it doesn't matter if you have the babysitter booked and are off out for the night, or, like me, you have a a date at the kitchen table, you can still get dressed up!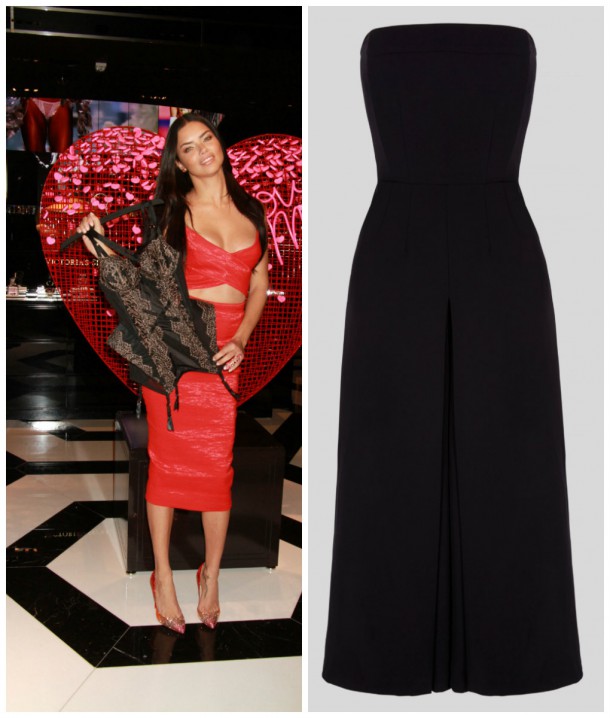 The Victoria Secret angels have launched the brand's Valentine's range this past week, and before we talk about what lies beneath (that's for our mid-week fashion chat) we need to get your outfit sorted!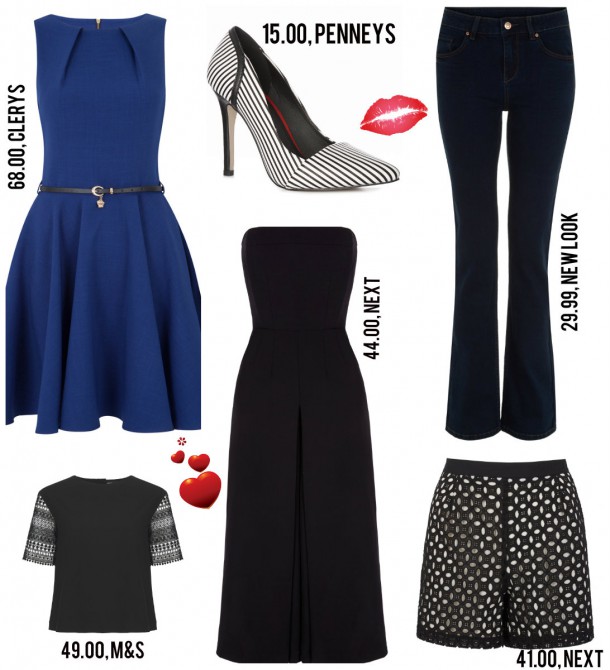 Advertised
If you plan on spoiling yourself with your very own Valentine's treat, you need to bear a couple of things in mind. Firstly, make sure it's something you will wear again. There's no point in splurging on an outfit for your Valentine's Day date that will be a once off wear. Secondly, avoid anything that makes too much of a statement. Those are the outfits that you get sick of very quickly. And lastly, I like to invest in just one piece that I can mix and match into an outfit I already have. This isn't a wedding or birthday, so save your pennies for a celebration that warrants a bigger budget.
All the pieces we have for you today Beauties are all inter-changeable so you can mix and match the items to get the look you like.
If a dress is your thing, try a colour instead of the LBD. We love royal and cobalt blue as a nice alternative and these are shades that will work well with a dark coat or leather jacket you wear all the time. To experiment with something new, try a jumpsuit with a three-quarter length leg that will look amazing with stilettos or sandals. Don't be afraid to add a little colour via shoes. And we are loving the stripe right now.
If your date is something more casual like the cinema or some drinks, the new season denim style of choice, the flare, may be a stylish option. Match up with a plain top, that winter coat (again) or even drape a nice cardi over your shoulders, then finish off with some dainty jewellery. You can also swap out the jeans for long line shorts and opaque tights to get a little dressy. And all the stylish bits we have for you today are under €70! Yay, our wallet loves us!
Advertised
Now that's the outfit sorted, what about the post-date look? Ah, pop back to us during the week and we'll share our thoughts on those lacy undies. And maybe even some options for him...
So what outfits have we planned for Valentine's Day ladies? Are we dressing up, or taking a more relaxed approach?