 Expensive, on trend looking jewellery that costs under €20
I've mentioned before that Warehouse is having a renaissance. It was 40 last year, and aren't we all told that that's when life begins?
Alasdhair Willis (Stella McCartney's husband) and designer Emma Cook were drafted as brand consultant and designer respectively, to breathe new life into the brand, which, let's face it, peaked in the late 1990s. It hasn't found its feet quite yet; the promotional material will tell us it's aimed at women in their 20s, all Zara models striking angular poses - but the actual apparel suggests working mother in her thirties who like to have a glass of wine with her pals at the weekend.
We know that anyone at any age can take any piece they like and make it work for them, but when customers are confused, those pieces go unnoticed, which is a pity.
So, let me tell you right now, that whether you're in your twenties, thirties, forties, fifties or beyond, their jewellery collection is top notch. This January, I bought a pair of these directional earrings (in the sale, might I add).
Beauty and bubbles on a Thursday? Don't mind if I do, especially if it involves a brand new makeup academy @Shar13collins #BeautyAndBubbles pic.twitter.com/hfEyMmCtQ7

— Miriam Burke (@The_MiriamBurke) March 8, 2017
They're modern and easy to wear and are show-stopping without being chandeliers. I've checked back in over the past couple of months to inspect their wares and seriously if it's expensive looking trend pieces you want to last for this season only (I can't tell you yet for sure if they will stain, but those earrings haven't yet), this is the place.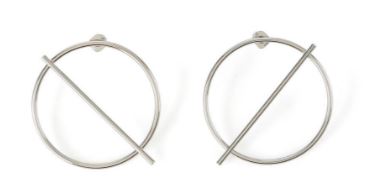 Strike hoop earrings €7 (were €13)
Advertised
Hammered, textured pieces are on trend right now; I love these two pieces.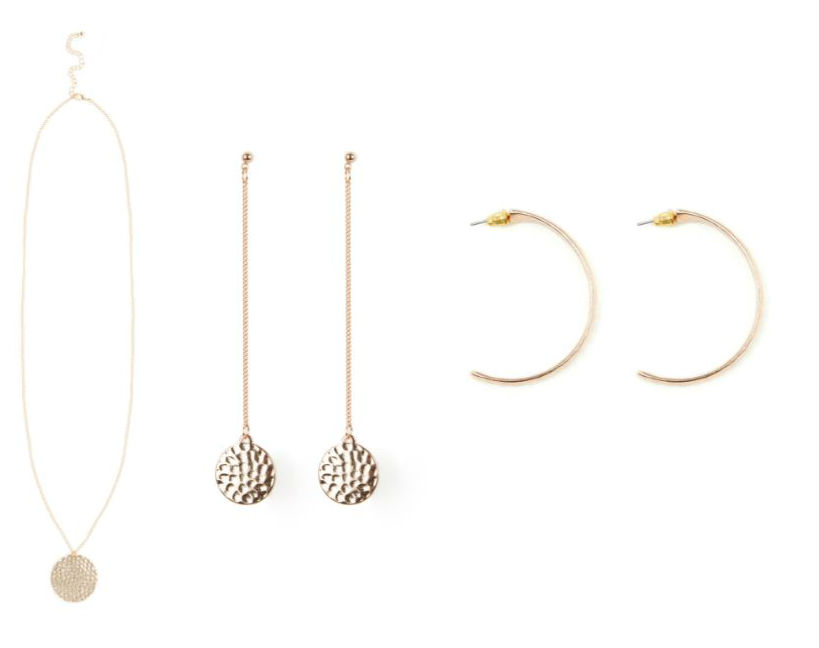 'Gold colour' necklace €20 /  'Copper colour' earrings (also come in silver) €13 / 'Gold colour' hoops €13
Stack 'rings' without the actual stacking: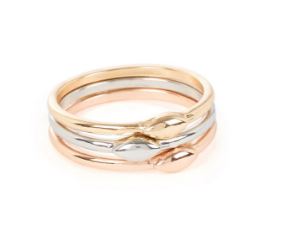 Ring €8
Stack, or not: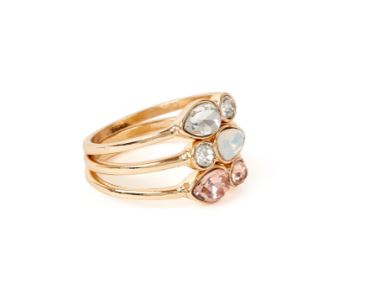 Stone triple set rings €13
Advertised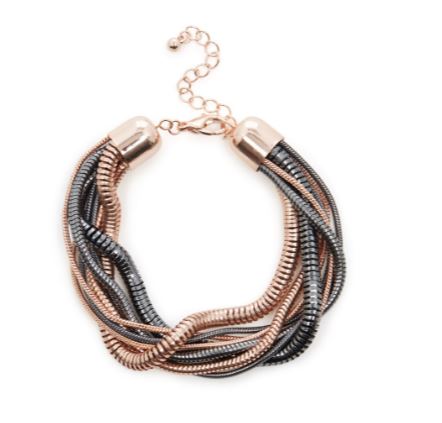 Snake chain twist bracelet €13