 Marks and Spencer have come to our rescue when we've been in a style bind more than once. And we're adding this M&S dress to the list.
The appeal of cami dresses with a mesh overlay endures. The style became popular last year, from red carpet romantic, dreamy dresses to wedding guest dresses from Penneys. The style was seen on a Hollywood red carpet just last night (see The Crown's Vanessa Kirby in Valentino), and it's back on the high street for SS18.
I have a ton of weddings to go to this year, so I've casually been perusing the high street for guest-worthy gúnas. Back in the days when one had only one wedding to go to every couple of years, it was always nice to splash out on a special dress from Coast or a boutique. But once they start to come thick and fast, you've got to be savvier, sartorially and financially. I will admit, I am that person who won't wear the same dress twice to a wedding, even weddings that are completely separate from each other. That's not to say, however, that I don't wear it again ever. Because I do. To parties, or other occasions like Christenings. That's what the high street is good for - and that's where good accessories come in.
High Street occasion dresses may not be as fancy as boutique dresses, but they're far more versatile. I've worn the Penneys dress I wore to a wedding with flat shoes to work, and with strappy sandals for a summer barbeque. No one cares if your dress cost €20 if you're confident in it. And, again, if your accessories are right. That's one of the golden rules of purse-friendly occasion dressing: don't wear cheap jewellery with a cheap dress.
But back to my online perusal. I found myself on Marks and Spencer's site where there happen to be loads of very wearable dresses for the season ahead. But it was this one that caught my eye in particular.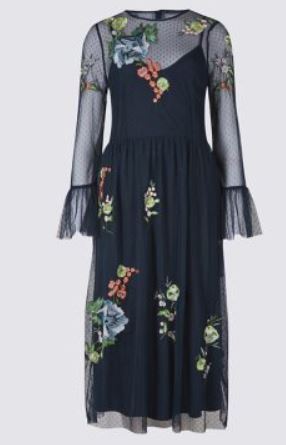 Embroidered Mesh Long Sleeved Midi Dress €95
I would need two hands and both feet to count the number of ways you could wear this dress. And yes, of course, it's wedding guest material, too. For an occasion, I would wear this with high strappy sandals, hair up and with simple but dangly earrings.
Advertised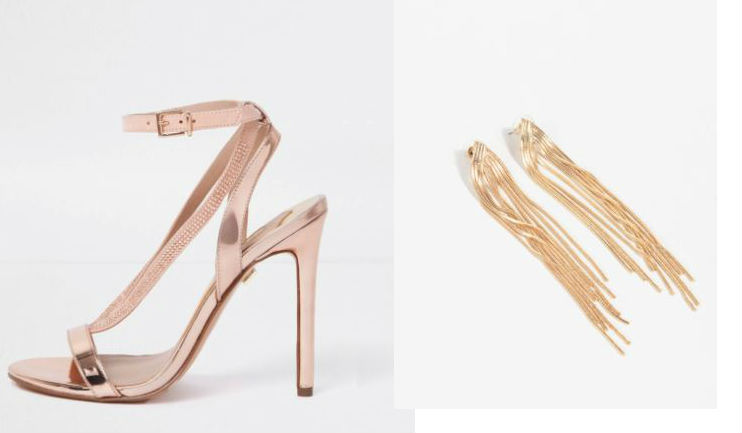 River Island sandals €55 / Parfois Earrings €9.99
For work or brunch, I'd wear it over straight legged jeans, or with a pair of ankle boots. You could even wear this to a festival, with wellies. Roll up the sleeves for a more casual look. The possibilities are endless.
As I mentioned, M&S's dress game is strong this season. Here are two more versatile dresses we're adding to our shopping cart.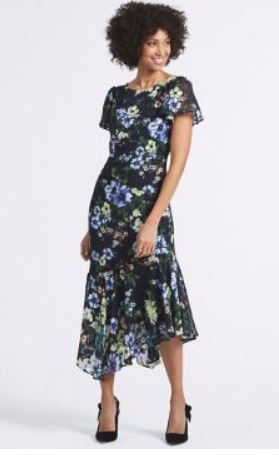 Floral Print Asymmetric Tunic Midi Dress €95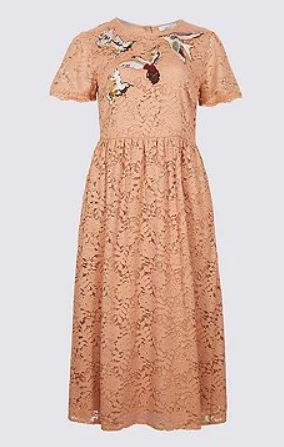 Advertised
Bird Embroidered Lace Shift Midi Dress €95