 Meghan Markle was a delight in emerald when she visited the dukedom of Sussex.
Meghan Markle stole Laoise The Classiest Leprechaun's style for her whistlestop tour to Sussex yesterday. The Duchess of said place visited the dukedom with her husband, Prince Harry, the duke, for the first time since The Wedding.
They visited kids, probably a charity, and other places, all with bright smiles and a great attitude. Harry wore a grey suit. Meghan was in neck to knee green.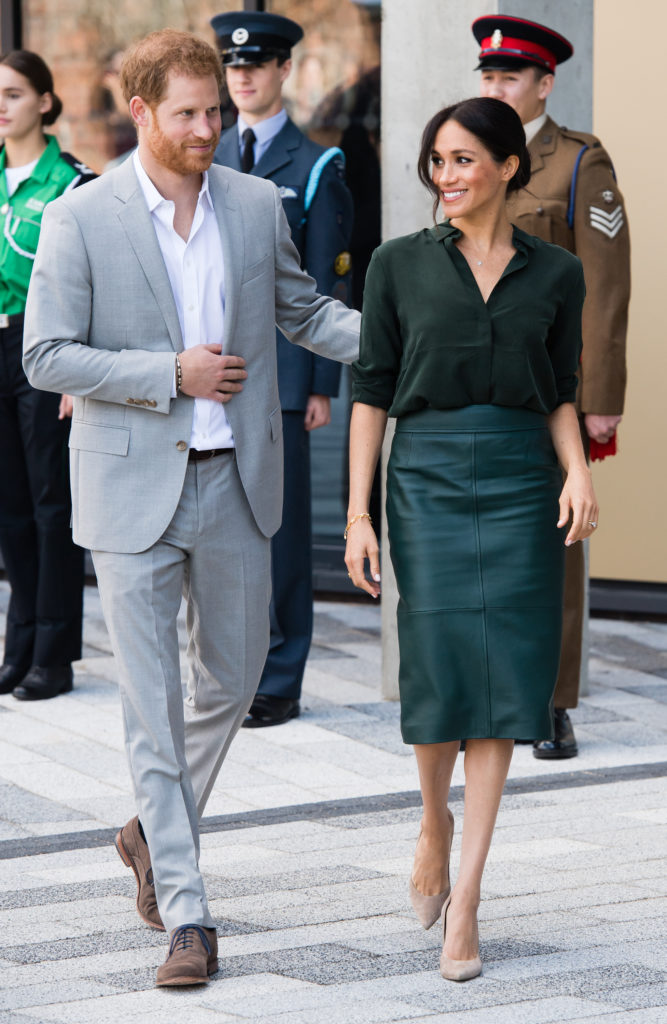 She wore nude heels, so she's obviously quite clearly taking style tips from her sister in law Kate. When it got a bit chillier, she put on a nice cream coat. Not the one she wore for her engagement announcement, mind, so Kate's recycling hasn't caught on just yet. Give it a thought, Meghan. The public like repeat outfit wear.

Is Meghan's outfit leprech-ON or leprech-Off?
Meghan's green leather pencil skirt is by Hugo Boss, and by some accounts, at £369, it's not that unaffordable. It could be a good work investment, for instance. There aren't too many cheaper versions, is what I'm saying (there will be next season); the closest dupe I found was this one from Missguided.
Missguided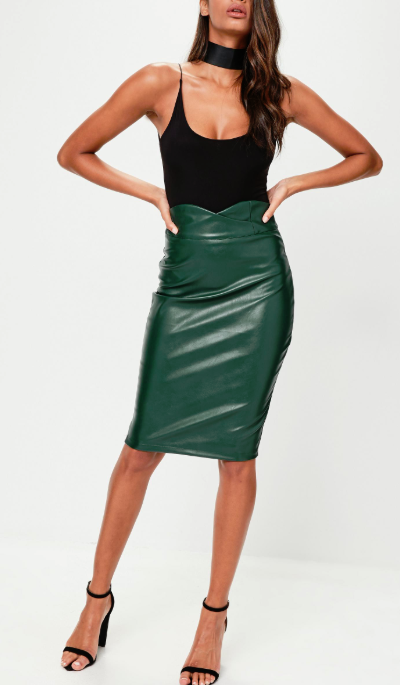 Green Faux Leather Pencil Midi Skirt €27
Advertised
If you want to nod too the look, here's a (much more) demure skirt from M&S.
M&S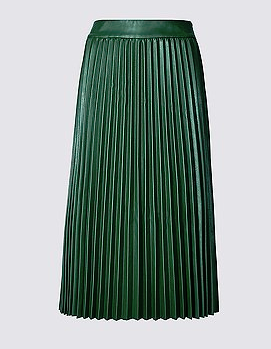 Surprisingly, there are a good few green shirts and blouses out there. I shouldn't say it, but they'd be handy numbers for... CHRISTMAS.
River Island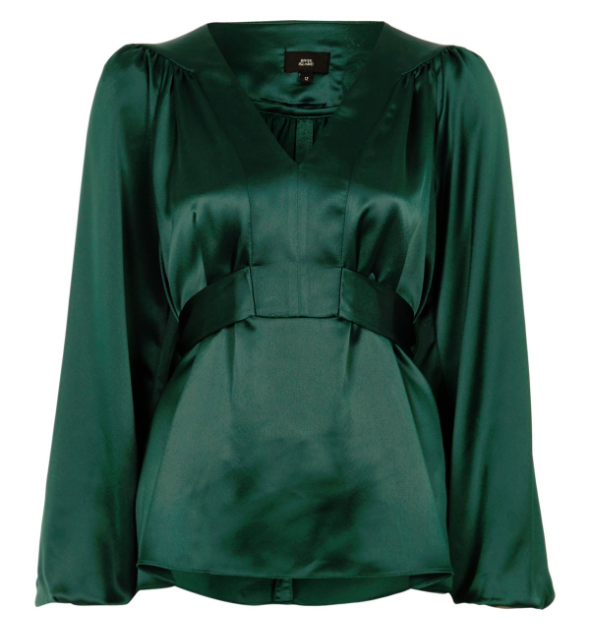 RI 30 Green V Neck Tie Waist Blouse €60
Next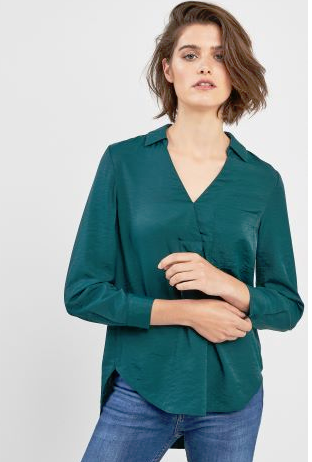 Advertised
Whistles Green Ella Pocket Shirt €126
Did you like the Meg's Sussex ensemble? Would you ever wear a green outfit or would you feel a bit too patriotic?