 Because one person's work dress is another's wedding guest dress, we've found one that does both jobs.
I hate spending money on a dress I'll wear just once. I'm not the only one. You do too. That's why occasion-wear is tricky, especially the wedding guest dress. I bought a dress for a friend's winter wedding last year and wasn't sure if I'd ever be able to wear it again. So, I wore it to this year's Beaut Awards. Is it better to be overdressed than under? That's up to you to decide. But if being over-dressed means feeling confident, then I'd wear something fancy to work every day.
My maroon velvet dress with off-the-shoulder sleeves isn't quite appropriate for work though. But this dress, found in H&M most certainly is. It's also totally suitable for weddings. Best of all, it comes in two colours, and they're only €49.99.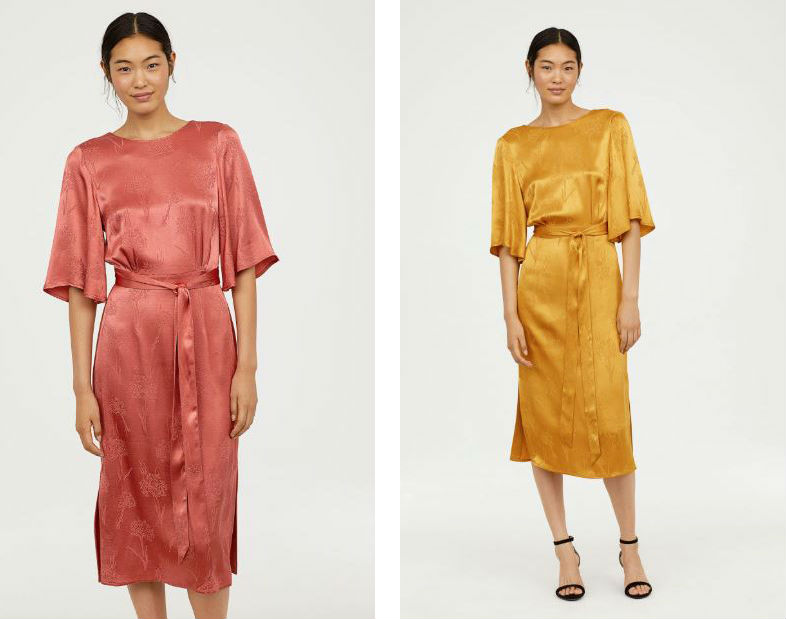 As always, the difference is in the styling. That's the beauty of a Jane Eyre dress (plain but interesting). Wear with ankle boots and simple hair and makeup for work and with strappy heel or stilettos and your wedding guest blow-dry for the big day. Add a hat if you're feeling extra. Oh, how we love a chic but simple outfit.
It's not the only dual-wear dress out there this season. If you're not into the one above, here's some more to tickle your fancy.
Topshop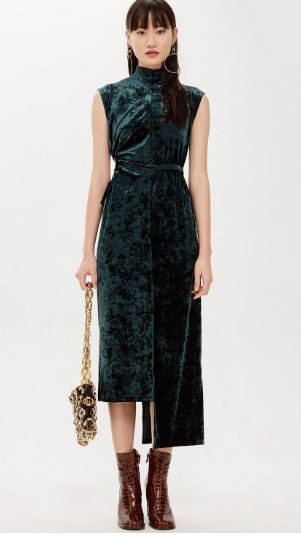 This one is best suited to a winter wedding and board meeting at work. Wear to both with fur (faux, of course).
Advertised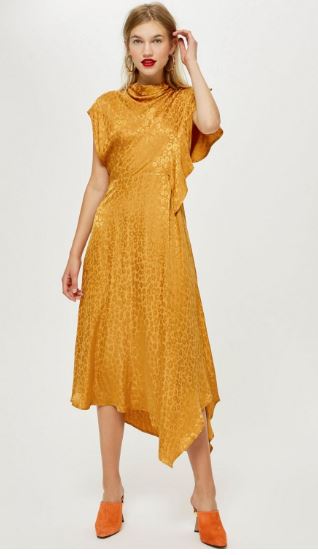 Cowl Jacquard Midi Skater Dress €76
It's similar to the H&M number but has a funkier vibe.
& Other Stories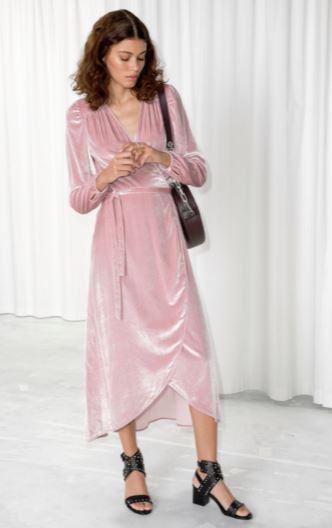 A winter wedding guest / work dress that will work just as well in spring and even for a chilly summer's day, thanks to the pale pink hue.
Zara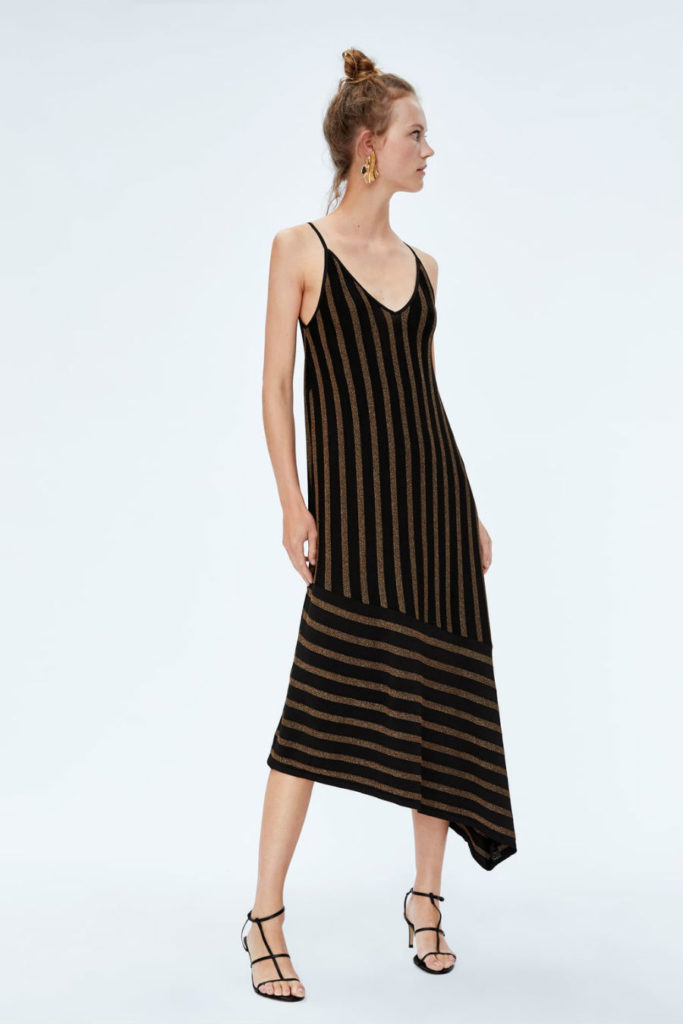 Zara Metallic Thread Striped Dress €39.99
For work, this would look really cool with high black heeled boots and a blazer. Let its simplicity speak for itself - with some strappy gold sandals - for the wedding.
Advertised