 I mean, I'm still wearing them, and you probably are too, but skinny jeans are on the way out, and we need backup
Skinny jeans have been the wardrobe staple to rule them on for far too long, according to whoever sits on the Iron Throne in the fashion universe. They're problem solvers; you can wear them with everything for any occasion. At the peak of their popularity, no one could be seen wearing anything other than skinny jeans, except for the brief palazzo pants trends (that few people jumped on, TBH). Culottes came and haven't gone away just yet, but still the SJs reign.
The problem is, they just don't suit everyone. I wear skinnies most of the time, but now that society has drawn attention to my hideous hip dips (sorry, I shouldn't be ashamed of them, I should just accept them!) I'm over them.
You will see them in the shops; it will take a good few seasons for them to go away. They're fading, though. Topshop has 100 (or so) jeans styles to choose from, and skinnies don't feature highly. When you go to an online clothes store, skinny jeans appear much further down the page than they used to. Gigi Hadid and Kendall Jenner have moved towards the tall, slim, sexy mom look, and so have 90% of the world's cool girl population.
So, what's the alternative?
Tapered and cropped
And stripes are always a good option for summer.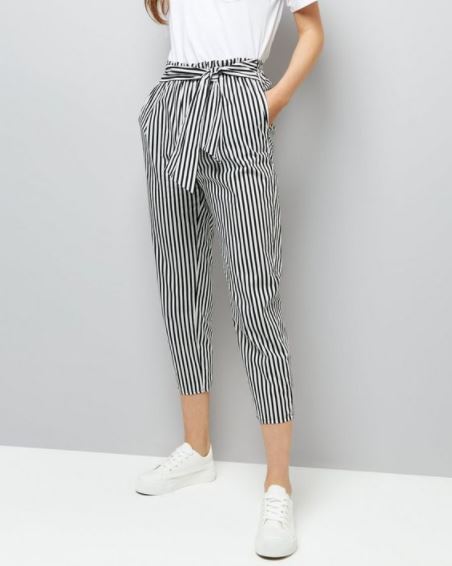 Asymmetric hem
It was the jeans detail of last season; now it's adding an extra dimension to basic black trews.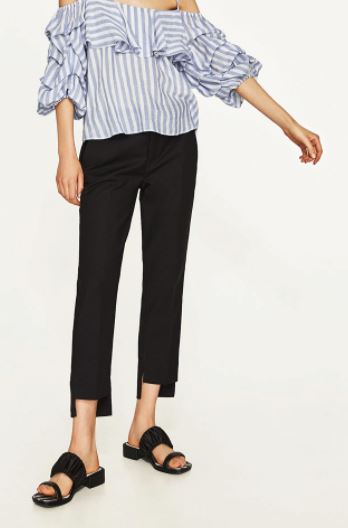 Advertised
Low, long and wide
Wear them instead of a skirt. Just not on a rainy day.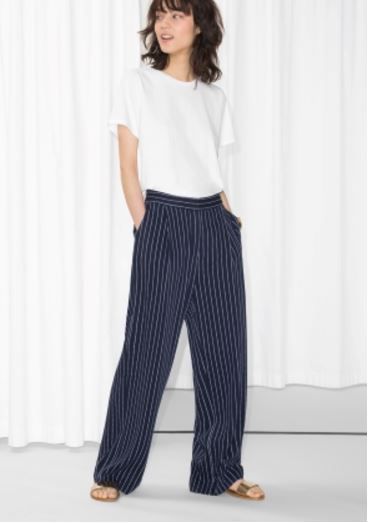 Straight cut jeans
Of course, you can still wear jeans, just not skinny jeans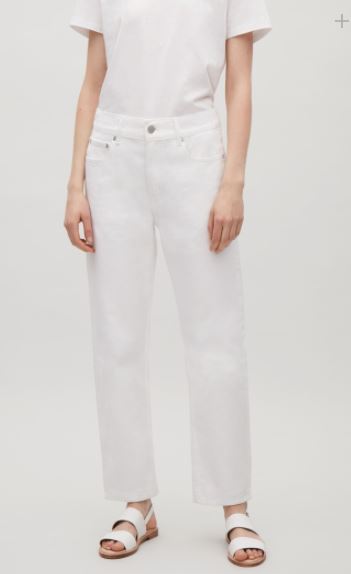 Joggers
The comfiest, most casual skinny jeans alternative AND you can dress 'em up.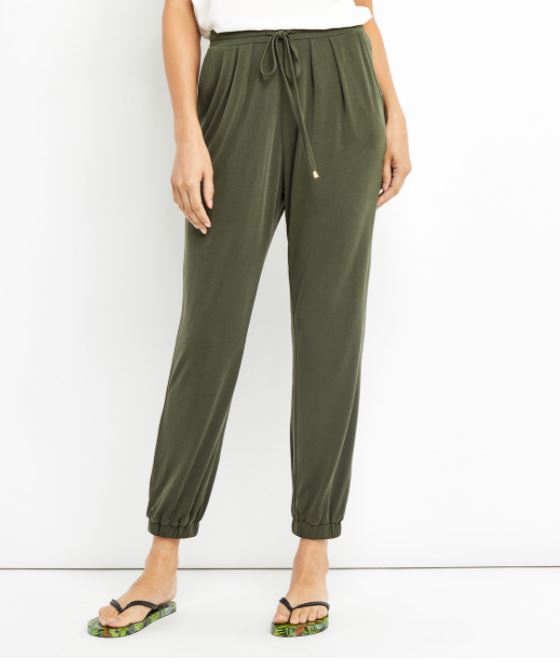 Advertised