 Snap. This. Up, people. Once in a blue moon, something like this comes along. This River Island skirt is a bargain for what it can do for you.
If you have weddings, Christmas parties and other events coming up in the next couple of weeks, chances are you'll have nothing to wear. Don't worry, none of us do. Yesterday, we sorted out Pippa O'Connor dressing for you, and we found Alexa Chung's exact festive outfit, but they won't do when you know everyone else will be gussied up in sequins and pearls. It's a seasonal style dilemma, and this River Island skirt has arrived to solve it.
If a few occasions loom ahead of you before 2018, and the thought of outfits is giving you palpitations, calm down for a sec and breathe. The best thing to do is buy separates. A skirt and top always work; then you can wear the top with tuxedo pants and the skirt with another top. For the party season, this particular skirt has you 100% covered.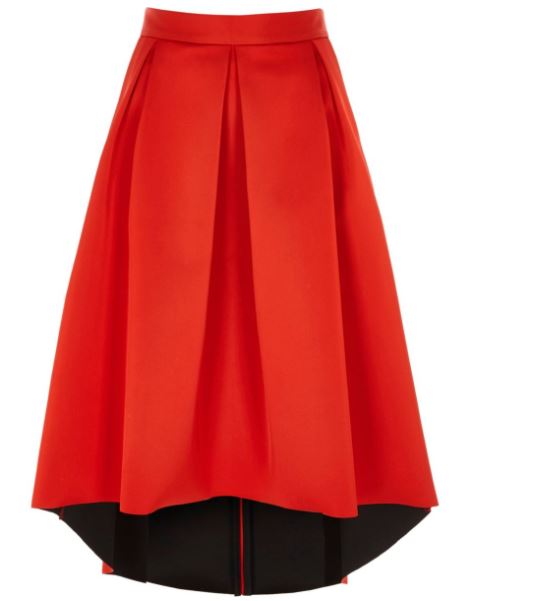 Advertised
We don't know how it's only €60, but it is. Now, what to wear with it?
Shoes: pointed black courts, perhaps the Michelle Keegan Littlewoods Ireland pair you'll be buying for your Alexa Chung outfit anyway? But strappy sandals will work too, and silver and gold courts.
Tops-wise, make sure you have a nice, warm winter going out coat because this skirt was made to bare a little skin. This is what River Island suggests: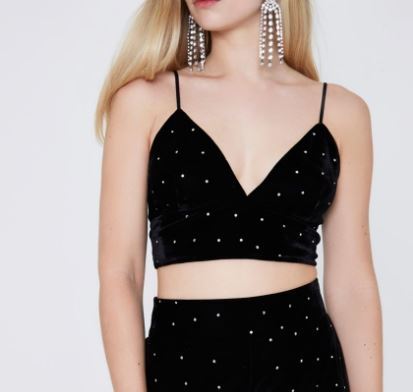 Advertised
You don't have to let it all hang out, though. A bodysuit would look great, in black or white or even a matching red, or a crisp shirt.
There is loads you can do with the skirt. If you have any questions re: styling, just comment below!