 Wrap dresses flatter everyone and are suitable for most occasions. These new ones on the high street are begging to join your wrap dress collection
If you know a person who always looks 'well' they probably own a suitcase load of wrap dresses. They possibly own a shitload of safety pins, too, because just like a badly made burrito, the wrap can fall apart. And gape. There's a skill behind holding a potential gape. If you've got it, please, please share in the comments.
In the '70s, Diane von Furstenberg landed in New York with a bag full of wrap dresses, and the rest is history. We take it for granted now because it feels as everyday as a pair of jeans or a leather jacket, but wrap dresses flatter everyone and are more or less suitable for every occasion.
These days, because wrap dresses are so commonplace, you don't have to wear them in DVF's traditional jersey material. & Other Stories has heaps to choose from on their website, but our pick for summer is made from a Cupro/Viscose mix, making it look and feel silky without the price tag.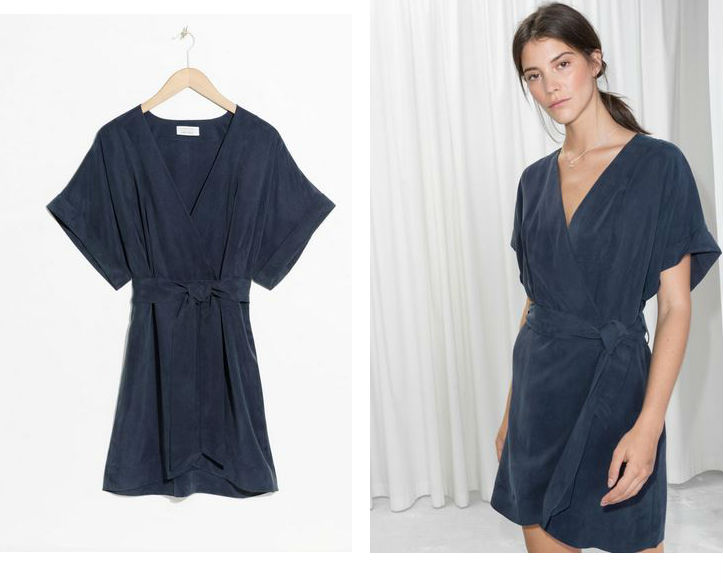 Advertised
It's short, but it's quite sophisticated, in that South of France sort of way. When that summer heatwave happens, and dress codes get slightly more lenient, we would wear this to work.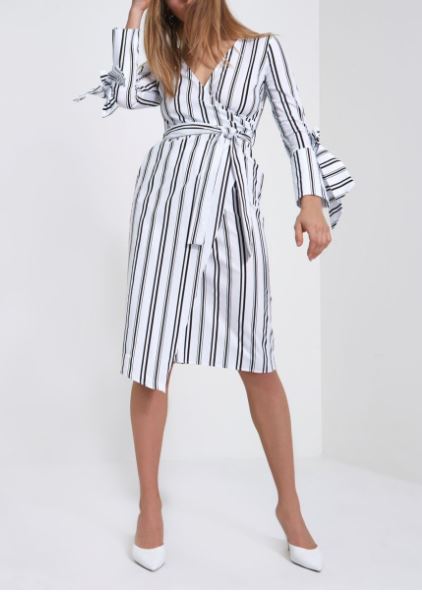 Speaking of work dresses, the wrap from River Island above is another good example of a work/play overlap. The white-based pinstripe is gorgeous for this time of year.
Wedding season looms, and if you find yourself in a style bind, just look for the wrap style. Topshop has these wrap-style dresses that are reasonably priced but won't look out of place in a wedding sitch.
Advertised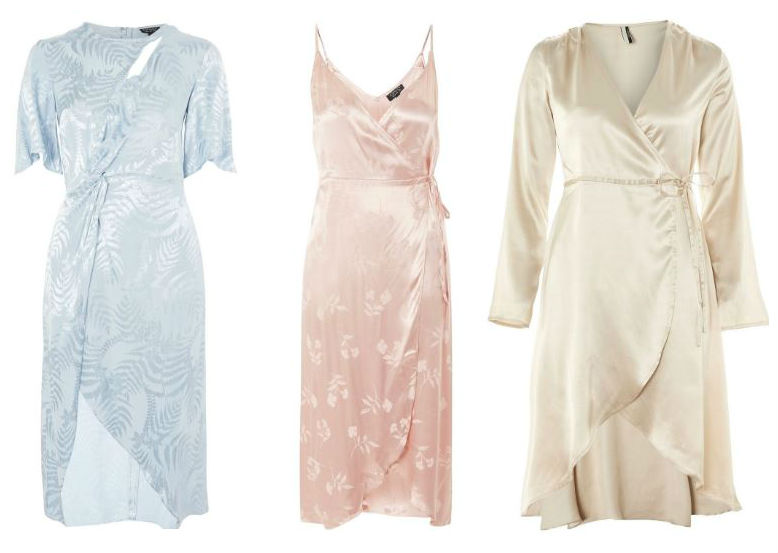 Jacquard Twist Midi Wrap Dress €68 / Jacquard Plunge Neck Wrap Dress €52 / Kimono Wrap Dress €50