 Be still our beating wallets. They've suddenly grown legs and want to run away. The & Other Stories sale is on, and it's all. So. Good.
& Other Stories is a high street store, but it's a cut above the rest. I have a few Stories pieces, and I got them all in the sale. Top Tip: sign up for the newsletter. You get 10% off, and a sneak peek to the sales, and seriously, the high street has never looked so high end. That's why the prices don't quite match H&M (its sister store) and Penneys. That's why an & Other Stories sale is such exciting news.
Another thing that sets & Other Stories apart from the other stores on the HS is that it doesn't just have one aesthetic. Unique to other brands, it has three 'atelier'. Items are exclusively 'Made in Paris', 'Made in Los Angeles, or 'Made in Sweden'. A clever move, as all three cities have semi-mythical 'looks' that the typical & Other Stories woman wants to emulate. According to an interview with Elle, the head designer of the L.A. design team Caity Knox said that thy design for the women of each city that they identify with. "The tag of each product states which city it was designed in, and their aesthetics differ in obvious ways".
You can choose between the delicate, ruffly, rhinestone adorned Parisian wares; the beachy glamour of the LA girl; or the structured and sophisticated Scandi thing. The Victoria Beckham type of woman, will, of course, flit between them all.
The other different thing about & Other Stories is that it has never explicitly called itself a clothing house per se. Its beauty, skin and bodycare lines and jewellery collections all stand alone - but united in that unique Stories coolness.
To the sales! Our top ten picks.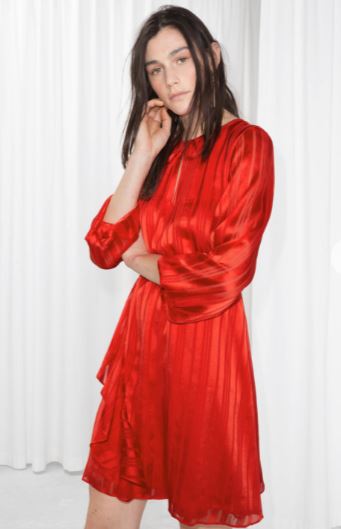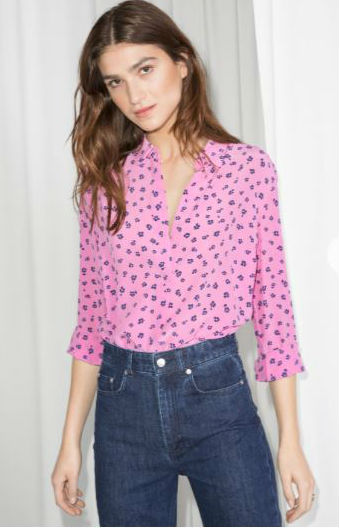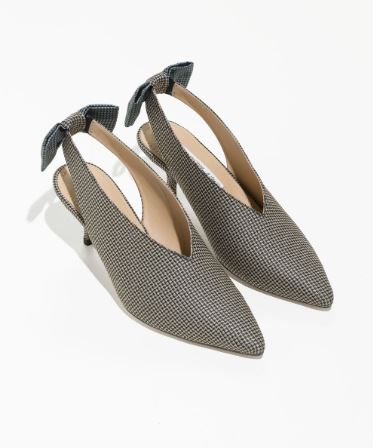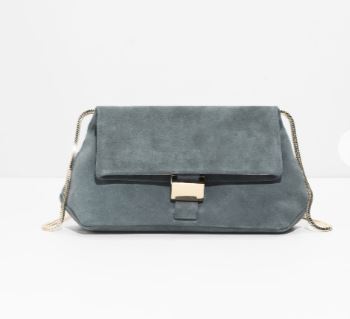 Advertised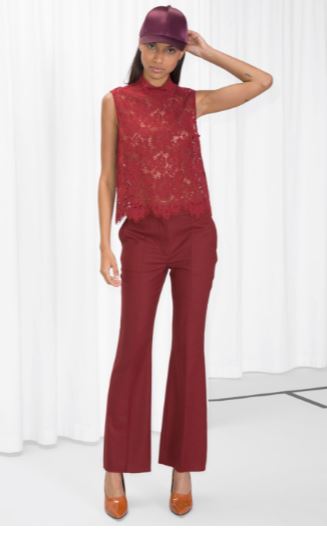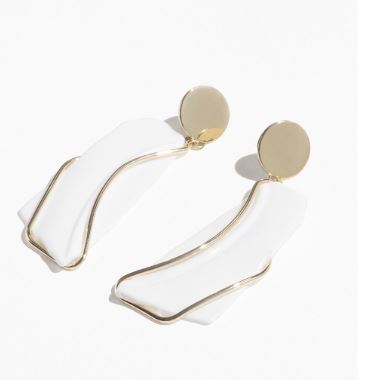 Hanging Abstract Shape Earrings  now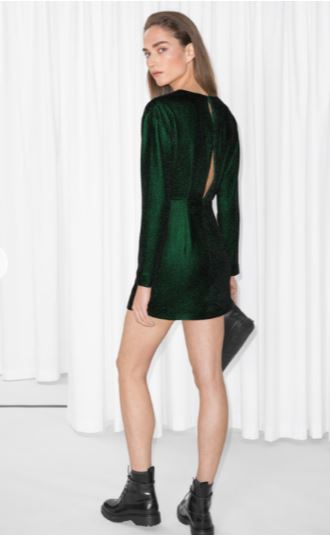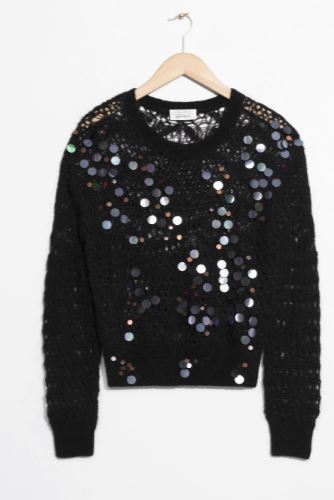 Sequins Mohair And Wool Sweater  now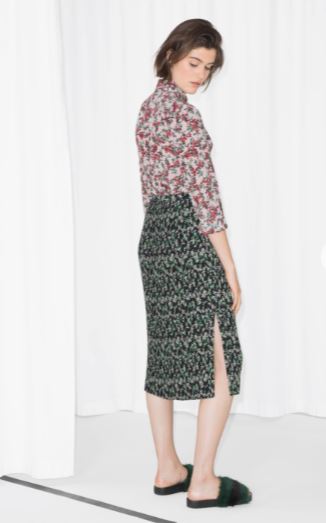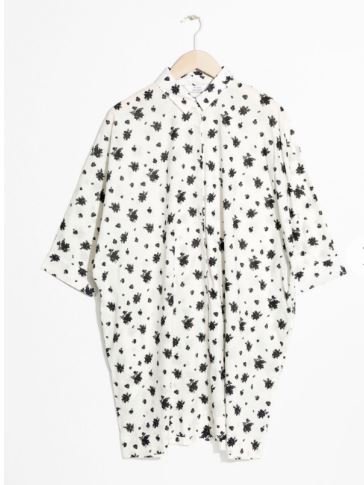 Advertised